"Mum. We're going into the linen rental business!"
In The Beginning
Many moons ago (1996 to be precise), Sheila Samuels decided to start an events company, working out of the bathroom in her home at no.88 Ayr Road. Her only experience of event planning was a few family parties and the odd fashion show she'd put on in her previous existence as a children's designer clothes retailer.
Lady luck shone brightly on Sheila. Within a month or so she'd landed a blue-chip corporate client. On the back of that, she was then introduced to a private client who asked her to plan his daughter's wedding.
Shortly after, Sheila announced at a family meeting that her new venture had potential and she was going all-out to make a go of this events malarkey. It was time to expand!
Realising her working environment was a tad cramped and not befitting of a top event planner she decided to upgrade her office. The next day, the bath, toilet and sink were removed.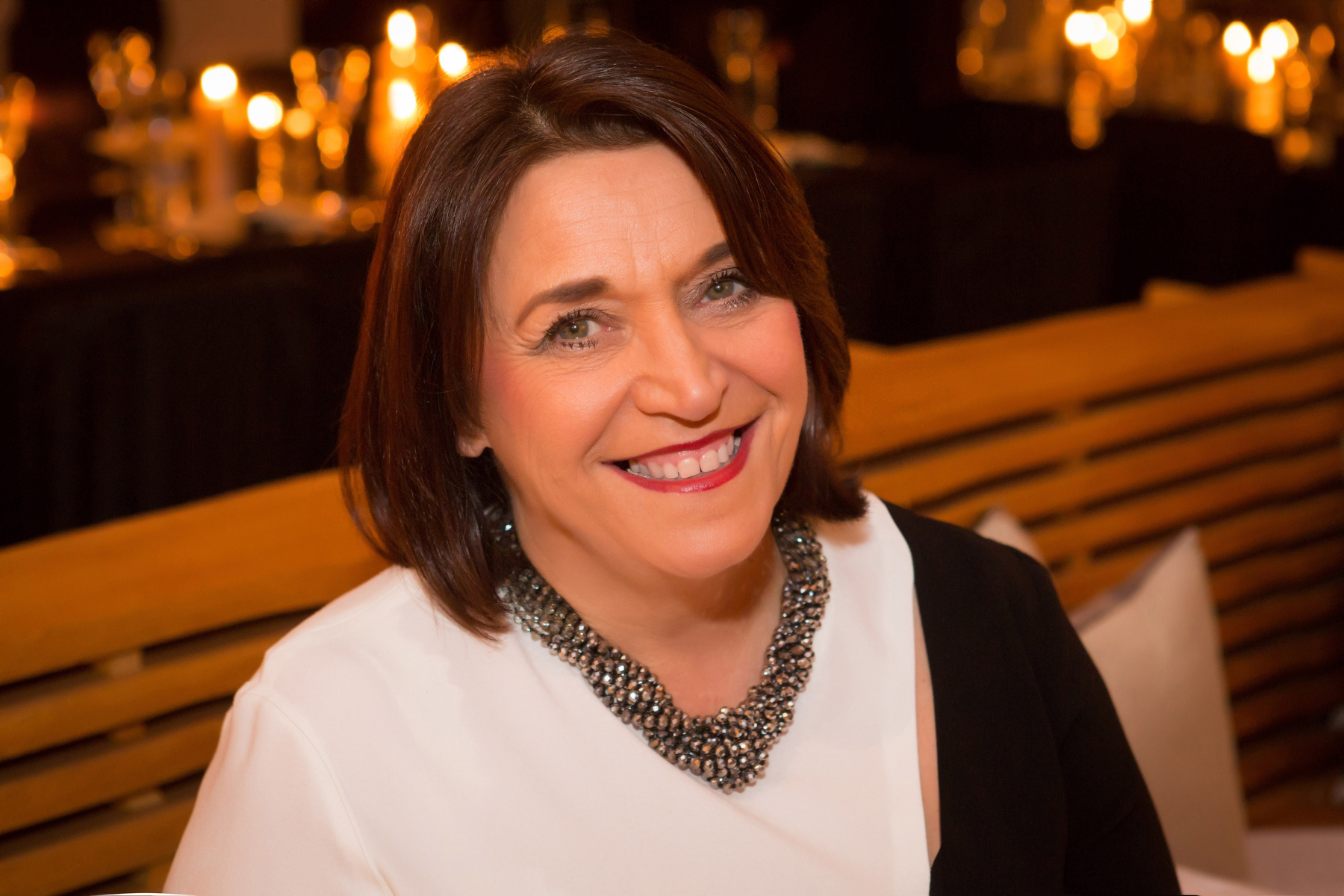 2001-2016
Fast forward to 2001 and Sheila's events company was thriving. She had moved out of the bathroom into a real office and even had an assistant.
Then one day, her eldest son Marc called. He was considering leaving his latest sales job and wanted some motherly advice. By the end of the call 88 Events had a new sales & marketing manager.
Marc quickly went to work fixing the company website he had 'sold' to Sheila in his previous job.
But all was not good on the horizon.
The horrors of the September 11 attacks and the foot and mouth crisis had a drastic effect on the events industry. To put it bluntly, business was not good. Some events had been cancelled and the company urgently needed other sources of revenue.
A recent event had garnered much praise amongst the Edinburgh catering community for the quality of table linen on show. In fact, 88 Events had around 40 tablecloths, 400 napkins and 400 chair covers gathering dust in Sheila's garage. How they acquired this linen is a story in itself which you can read here: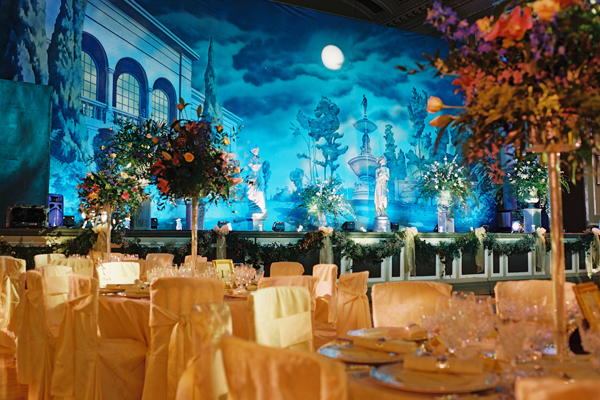 Anyway, a caterer had enquired about borrowing the linen for one of their own events. Then they asked to use it again. So Marc sensed an opportunity.
"Mum. We're going into the linen rental business!"
As the years went by, the Hire Collection grew. Each year, something new was added. One year it might be a new fabric collection, other years a new charger plate, candelabra or range of glassware. For a while we dabbled in props but soon realised that was a different game altogether and best to let the specialists deal with that.
In fact, that sums up our attitude to business and the events industry in general. There's way too many companies out there who claim to do it all but our vast experience suggests that hardly anyone actually does do it all. We think it's best to pick something you're really good at then strive to be as good as you can possibly be.
For 88 Events, that's supplying consistently high quality linens and table styling products. Then helping clients pick the products that are right for their event.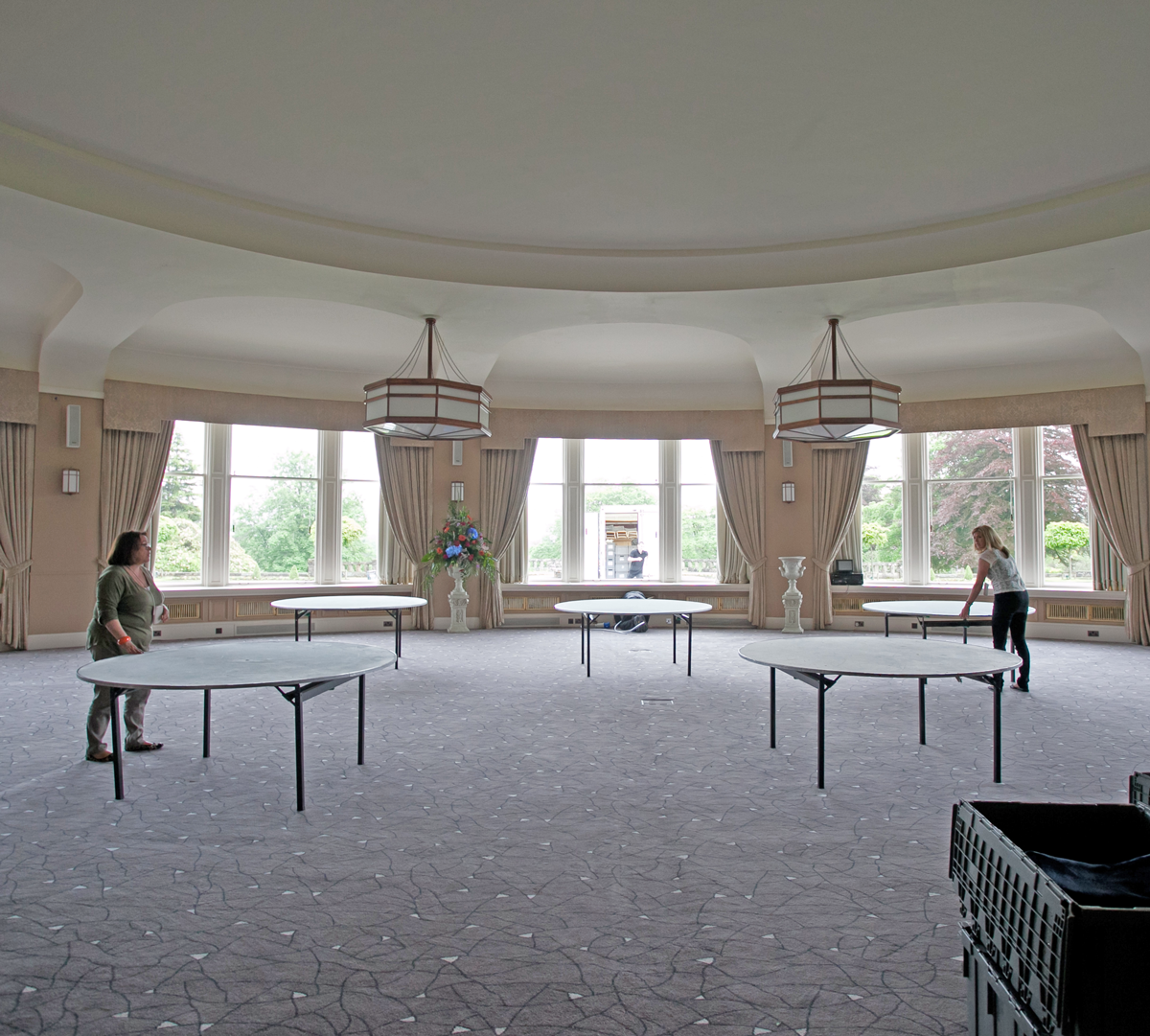 "Our focus now is on growing 88 Events to become the very best in the UK when it comes to luxury linen hire."
2016 Onwards
Around 2016, Sheila was thinking about slowing down to spend more time with her husband, 7 grandchildren and her passion for running and fitness.
With Marc she had built the company from humble beginnings into an award-winning business with 22 people in permanent employment. Marc's wife Kasia had also joined the business in 2009 and was Sheila's constant sidekick at all the major events.
Kasia's background was customer service and allied to Marc's business skills, they were the perfect partnership to drive the business forward. Sheila felt it was time to retire and let Marc and Kasia take 88 Events into a new and exciting era. 
As we write this in 2019, 88 Events is a different business to the one started by Sheila in the bathroom all those years ago. The main focus is now on the hire business as we transition out of event planning.
It's a fast growing business too. We have 33 people on our books, 27 of whom are permanent members of staff. We've just taken on more space that will give us nearly 12,000 square feet and help facilitate our ambitious growth plans over the next few years.
And we continue to invest heavily in new stock, the latest laundry technology, training and development and marketing to make our clients lives easier. None more so than this website which makes it easier for our clients to visualise how they can use our linens and products to create unlimited looks. 
As Marc says:
"I learned a lot from working with my Mum for 15 years especially when it comes to quality, service and the customer experience. As long as Kasia and I are in charge, we will always have our quality guarantee in place, our expert styling advice will be free forever and we will continue to invest in new ranges to give even more choice to our loyal clients. Our focus now is on growing 88 Events to become the very best in the UK when it comes to luxury linen hire.
To have a business thrive for nearly a quarter of a century is no small feat and we're beyond excited to see what the next few years hold in store for our clients and our staff."