Are You Ready To Turn To The Dark Side?
As the dark nights draw in, throw away your virginal whites and ivories and prepare to embrace your inner Darth Vader or Joker.
Welcome to our quick guide to incorporating dark colours into your late Autumn and Winter table styling. Cue heavy breathing and/or maniacal laughter :-)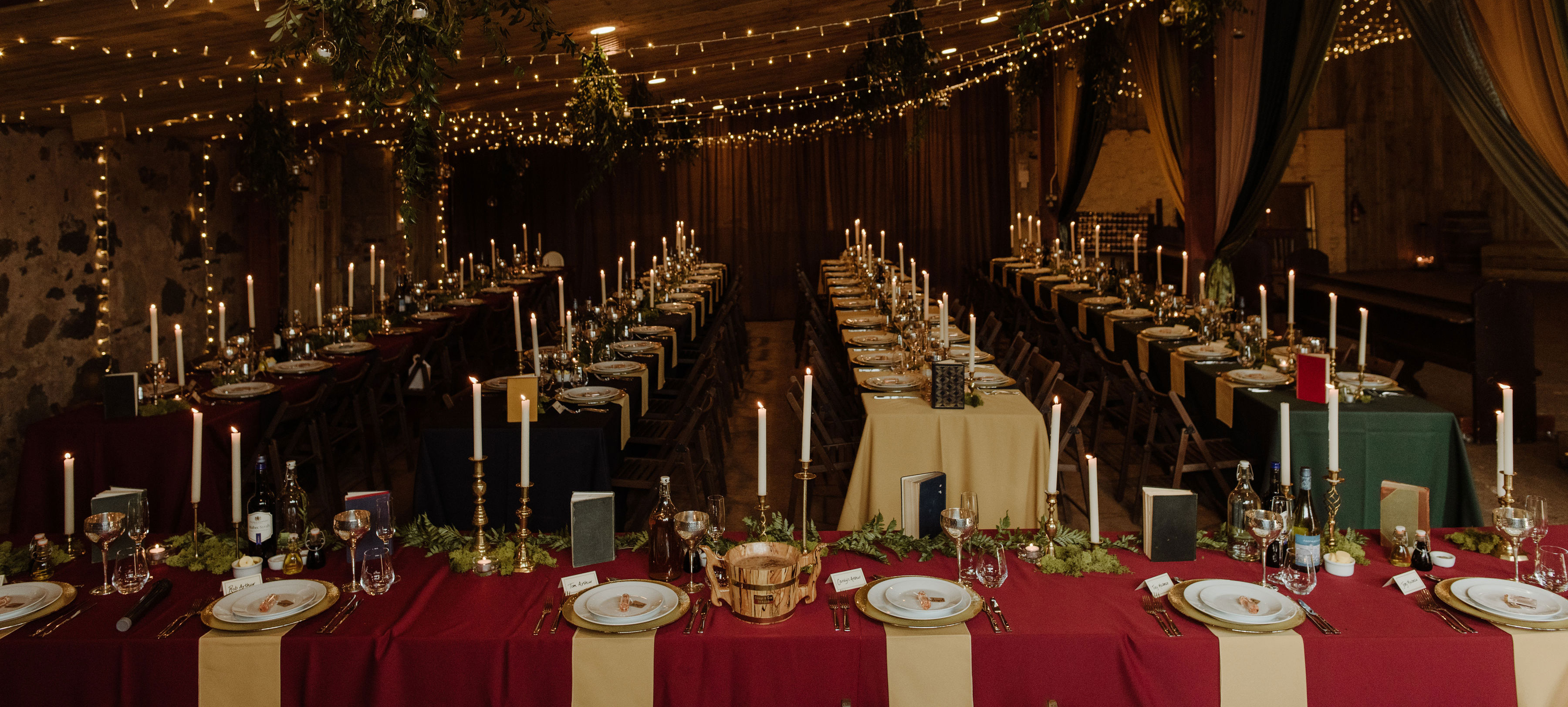 Jewel Tones
You basically can't go wrong with jewel tones. That's why they continue to be popular fall colours year after year. Add rich colours like burgundy, navy blue, dark purple, and green to your palette for a regal vibe. Team with gilded accents such as gold candelabras and charger plates to bring shimmer and romance to your jewel-tone tablescape.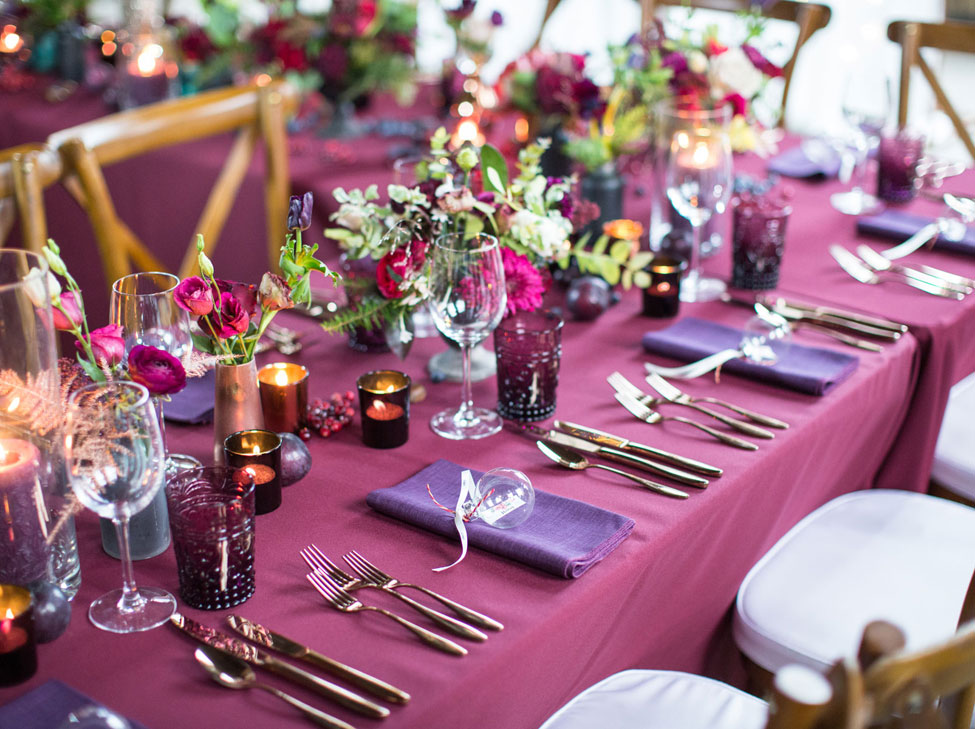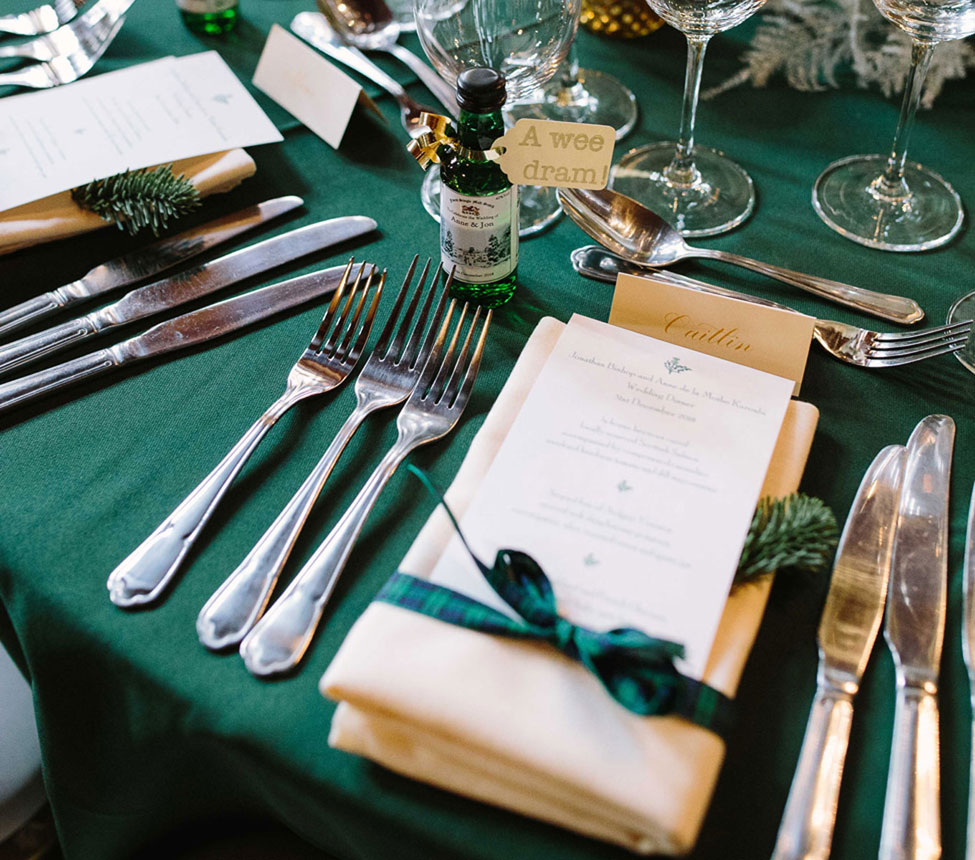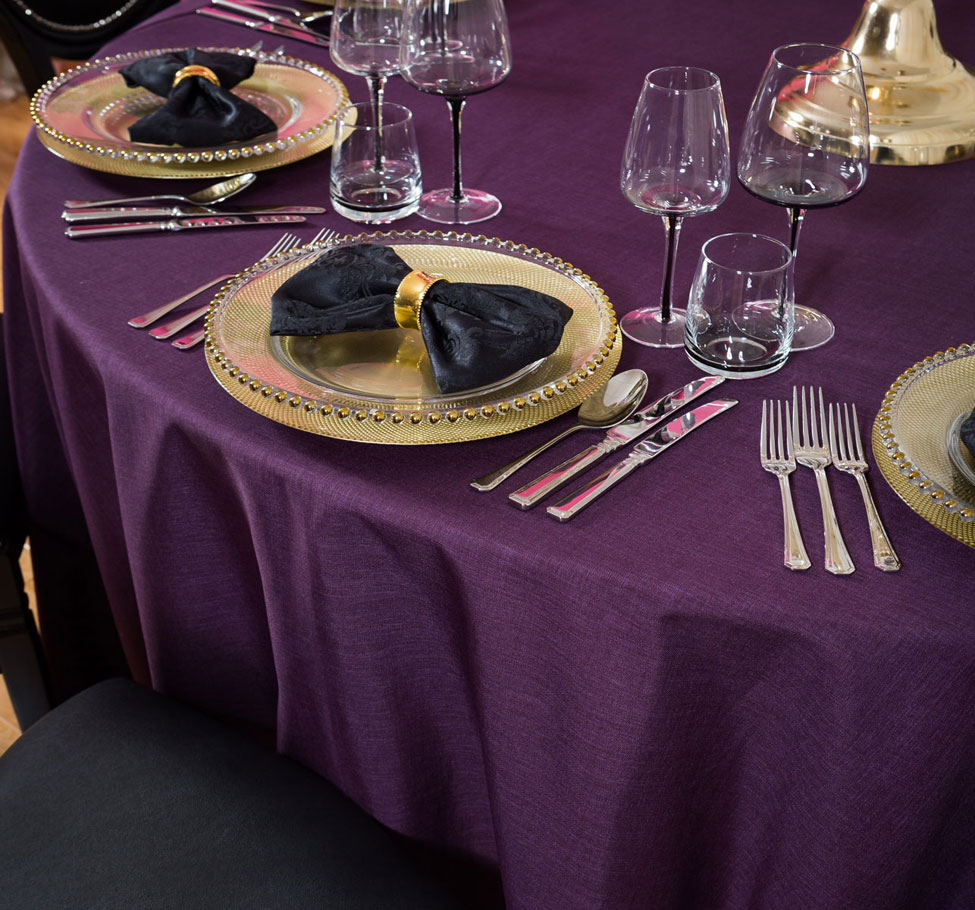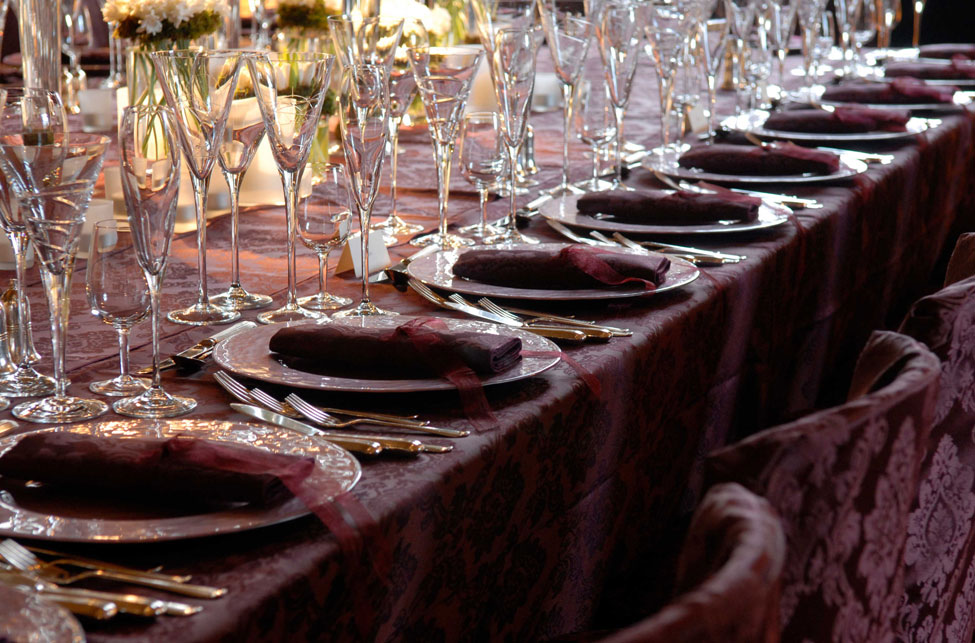 Start A Conversation
Navy Blue Shades
Dark blues such as navy or denim are huge go-to colours during the colder months. The beauty of navy is that it can be accented with pretty much anything so get creative with golds, pinks and whatever else takes your fancy.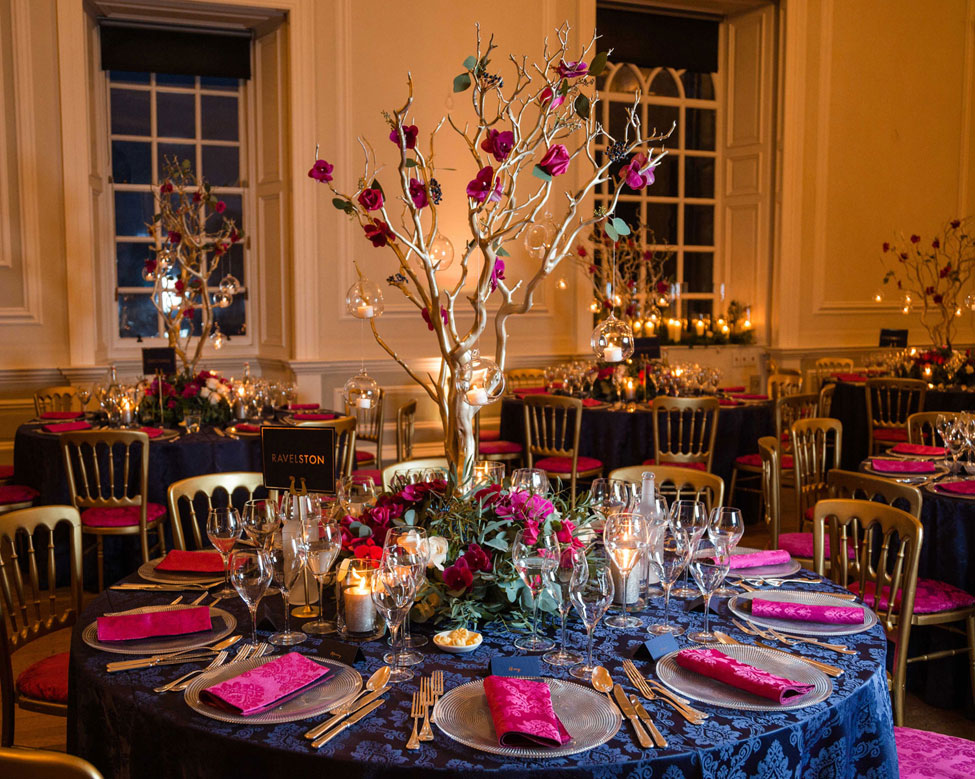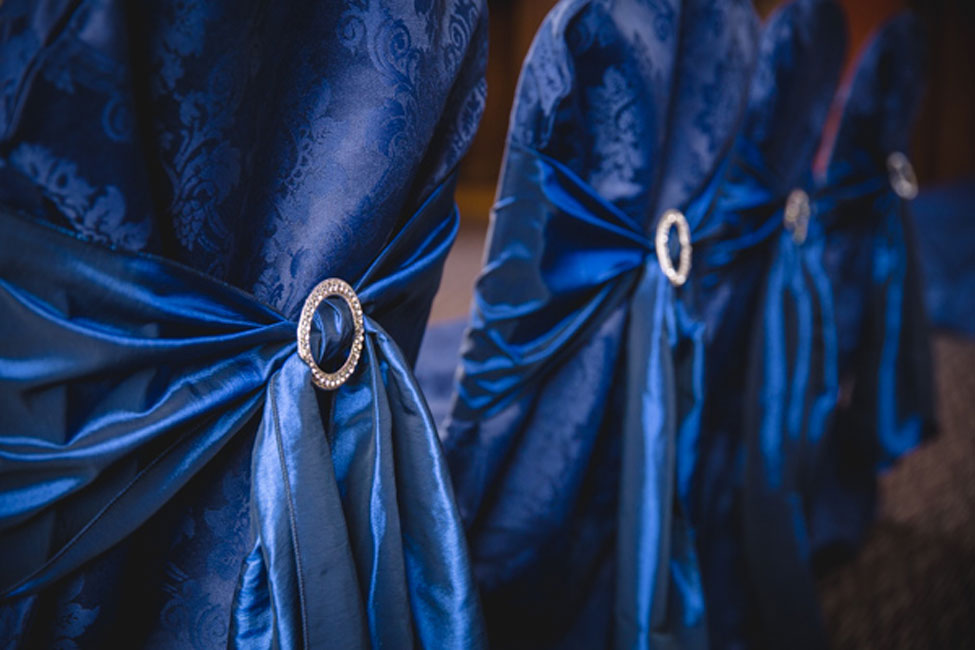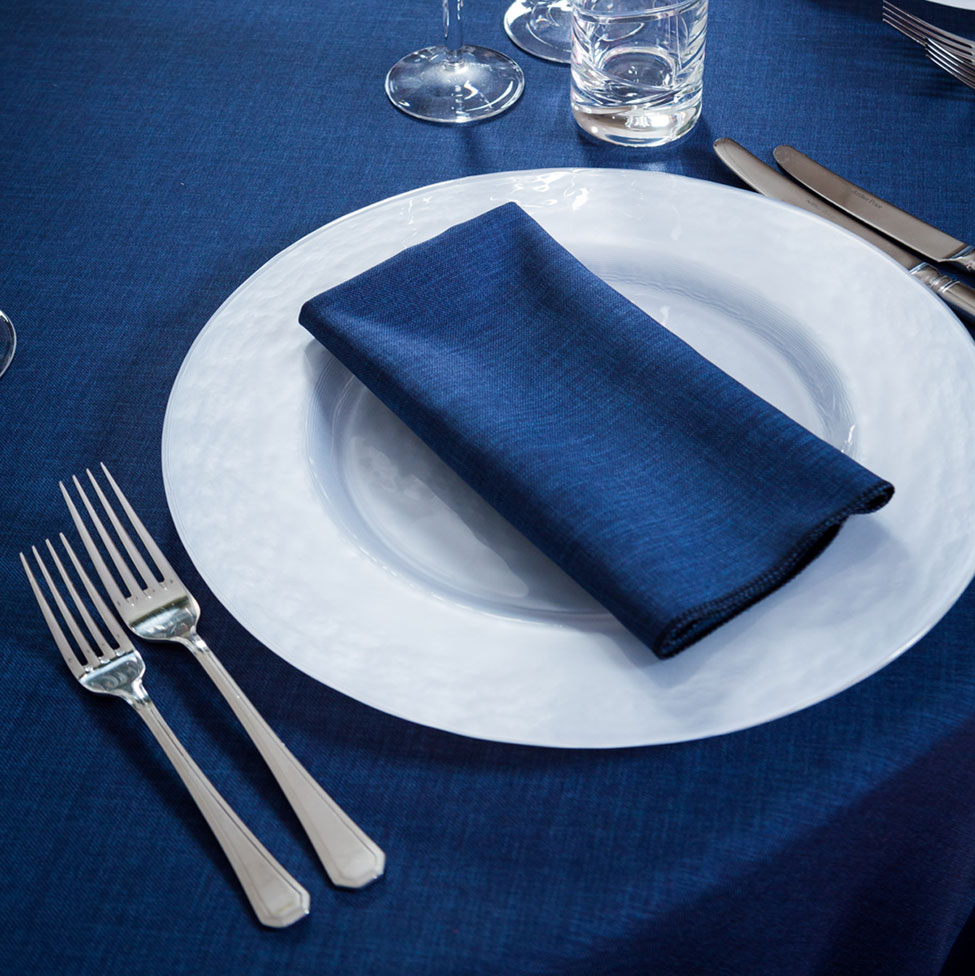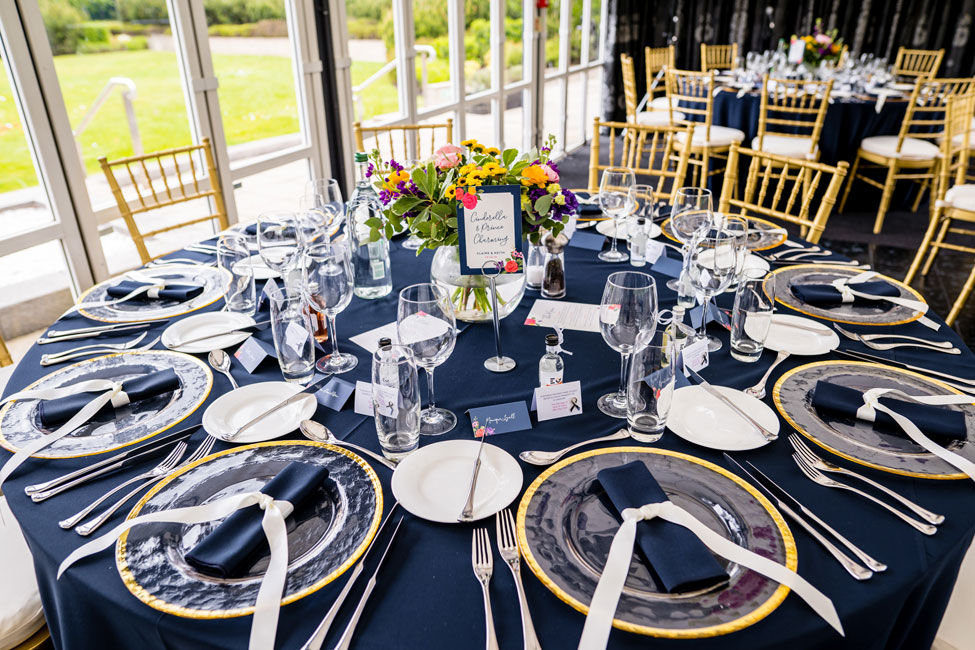 Start A Conversation
Black and Gold
Gold is also one of the best accent colours for winter styling helping to elevate your overall look and create a modern luxe setting. Don't forget to keep your colour palette balanced with the right amount of light and dark accents for a cohesive look that doesn't overwhelm the space!
Think about incorporating luxe details like our Starburst charger plate, metallic candelabras, Black French or Gold Chiavari Chairs to create a statement seasonal look.
For more inspiration on how to incorporate touches of gold into your styling click here.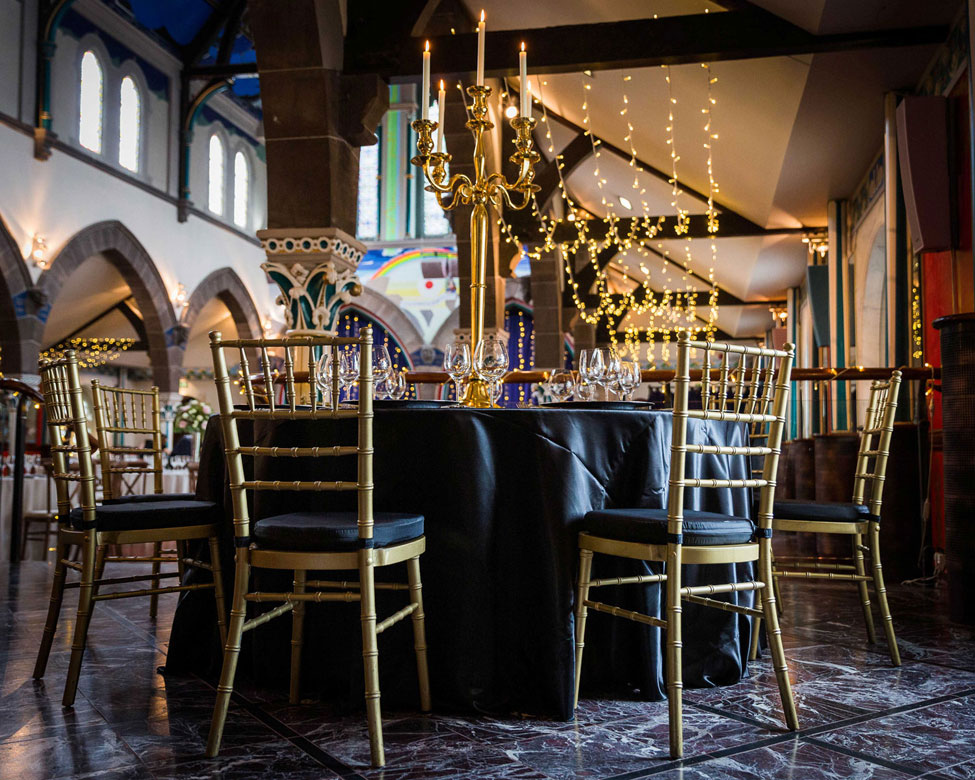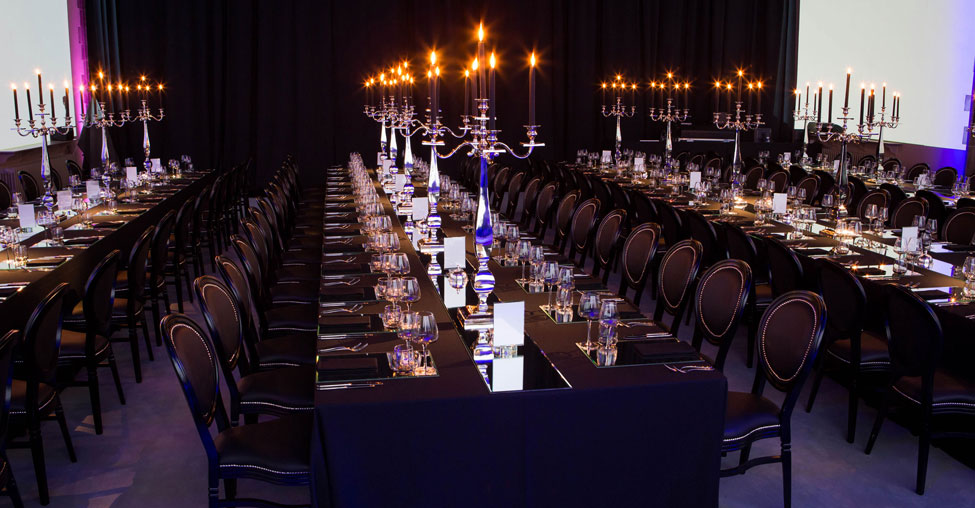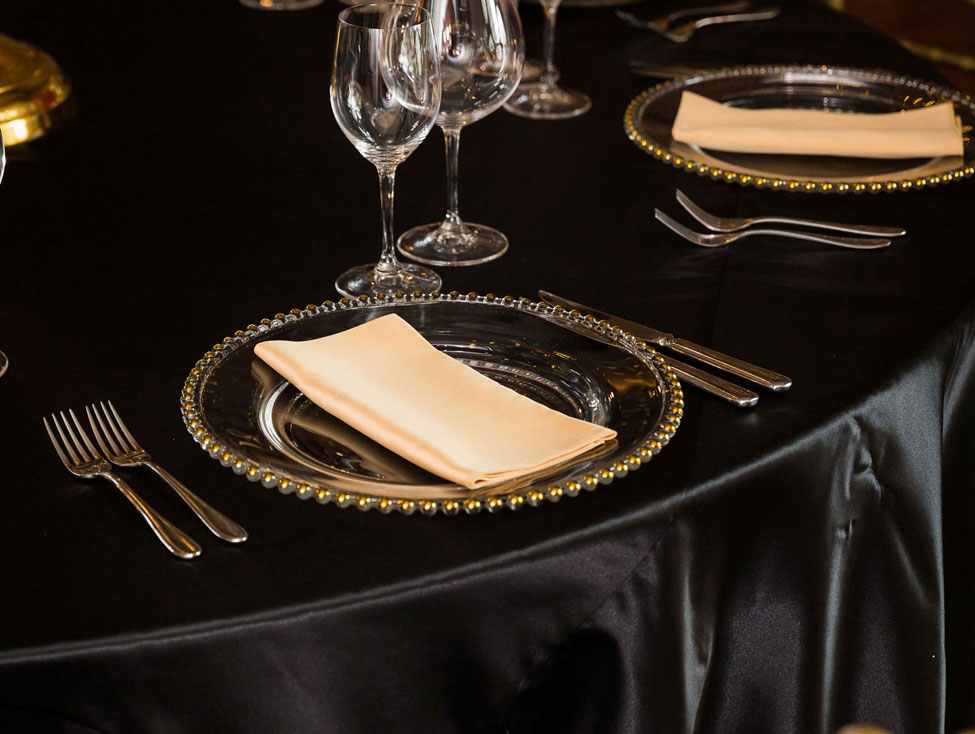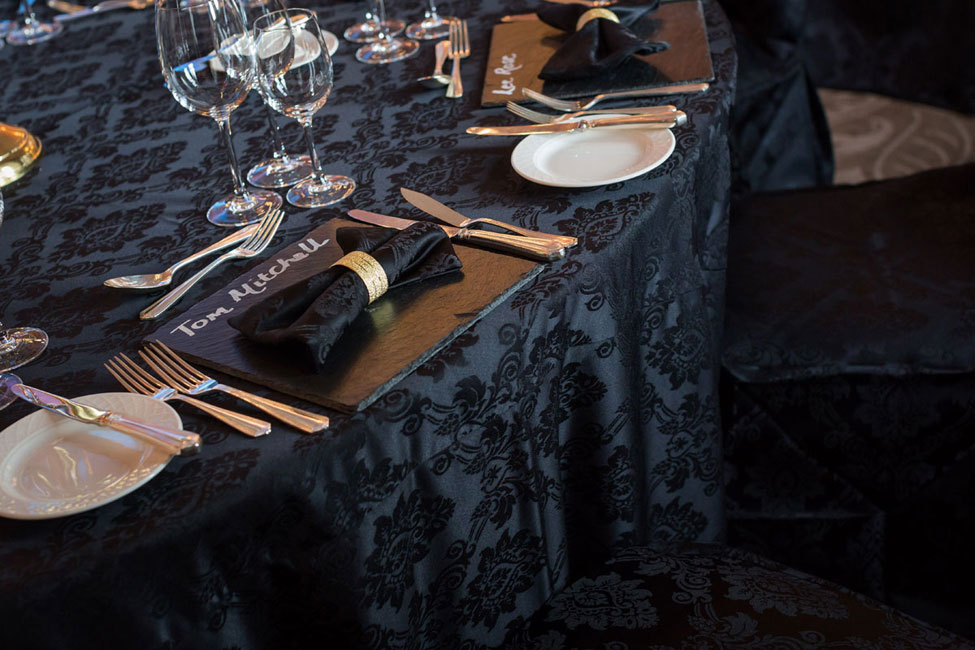 Start A Conversation
Darker Shade of Grey
The perfect neutral colour to accent any palette, grey is as versatile as they come. From soft dove grey to grigio you can't go wrong with the inclusion of grey into your event. What's great about the shade of grey is that it's a neutral, so you can pair it with other pops of colour too.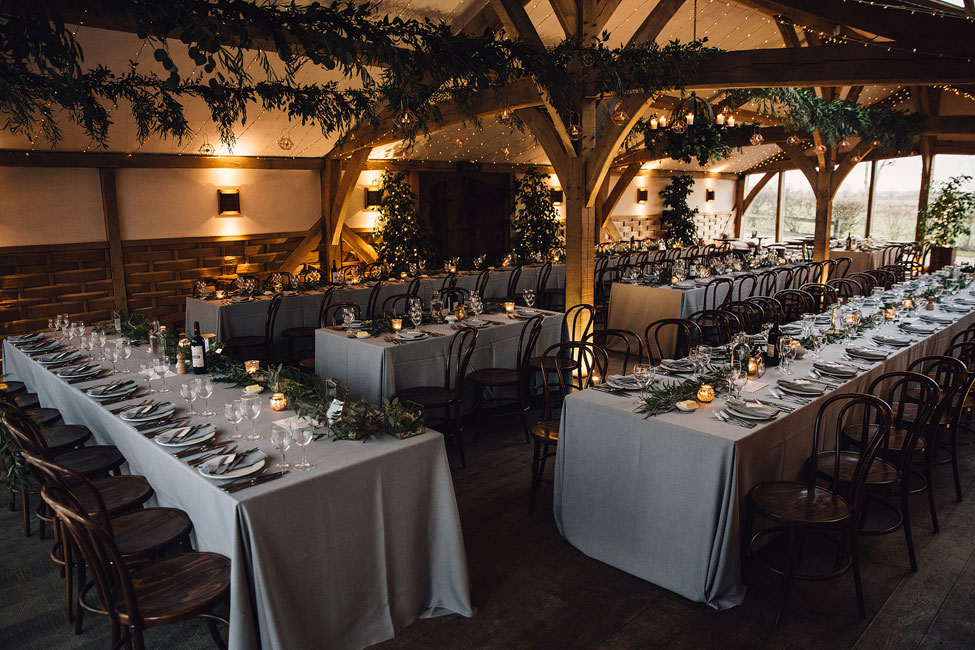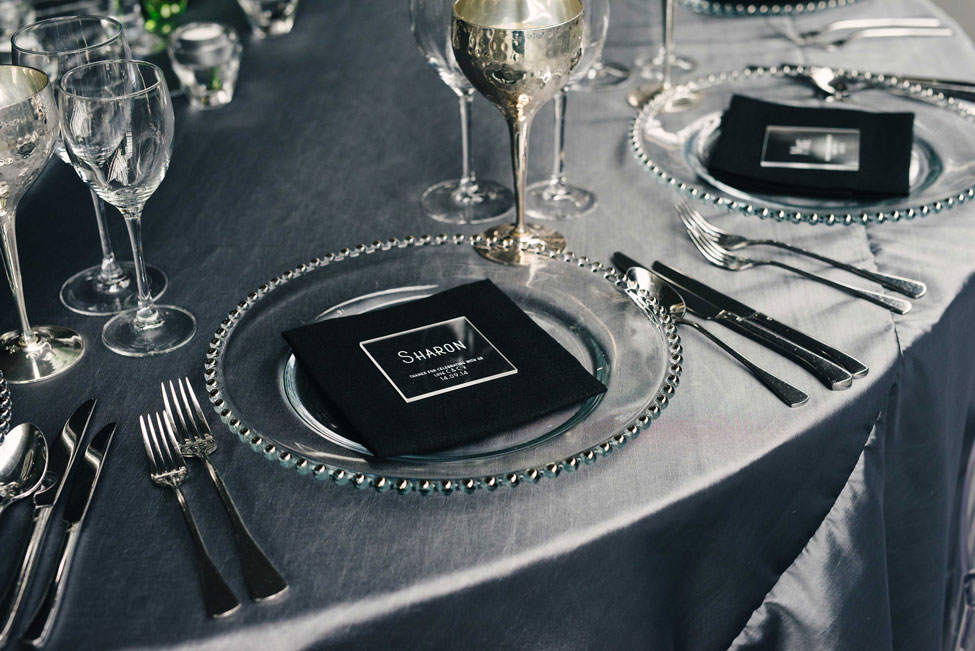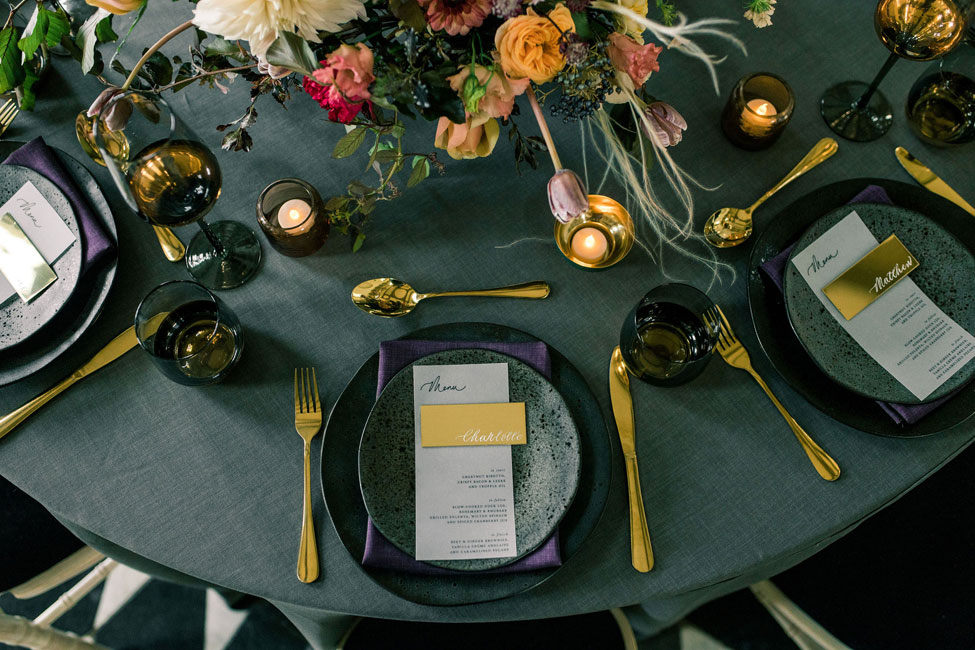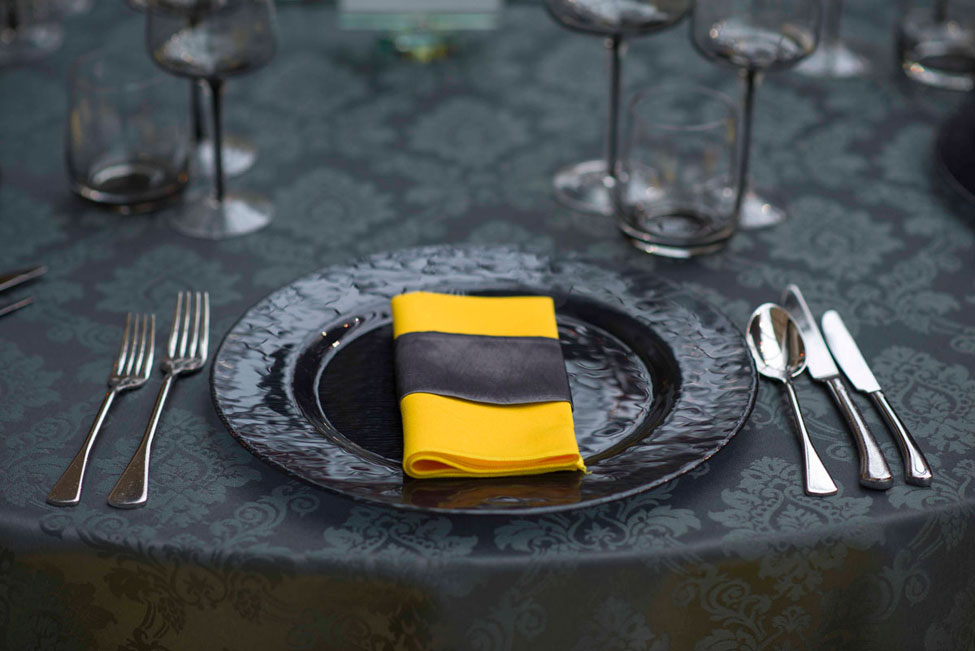 Start A Conversation
Touches Of Tartan
Our Arran and Ailsa Tartan adds a subtle Scottish touch to your table without being overly traditional. Arran with its neutral palette pairs perfectly with our rustic Crossback Chairs and metallic Pewter Goblets to add extra dimensions to your table.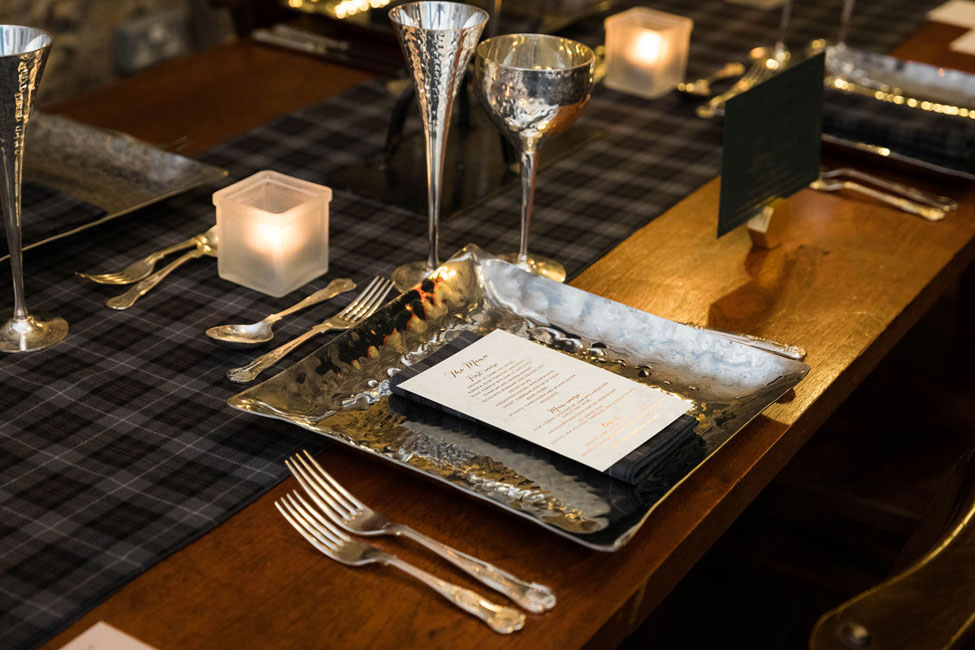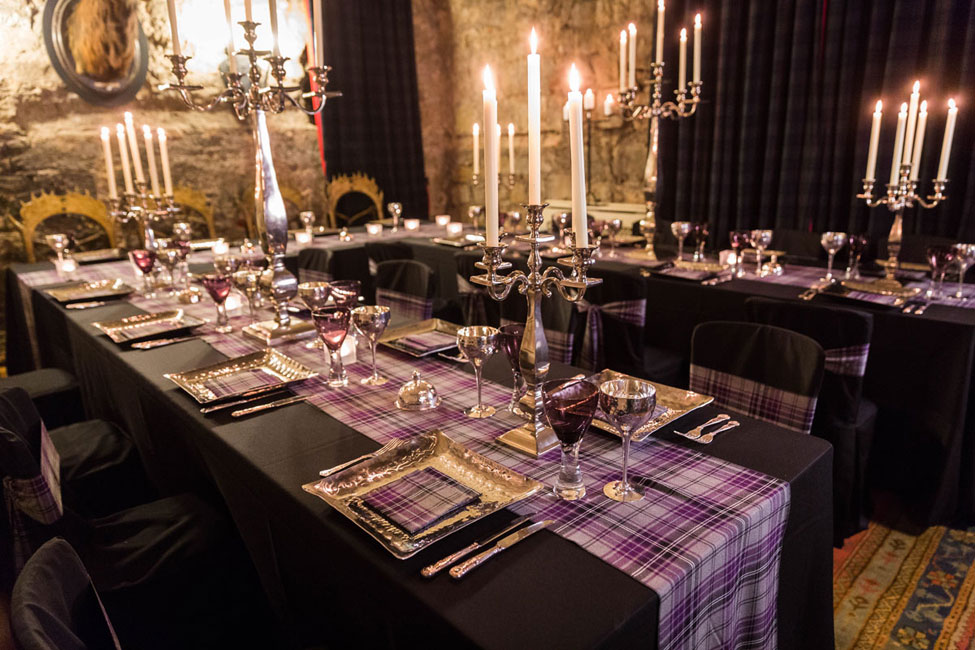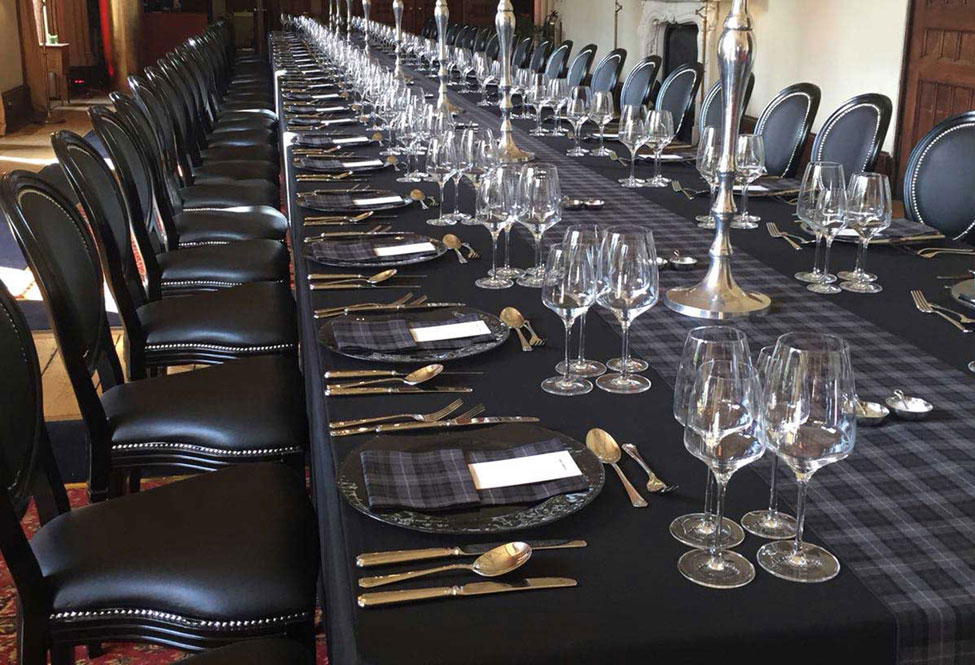 "When designing an event, I prefer bland table styling with dull, shrunken and stained table cloths."

NO EVENT PLANNER EVER
At 88 Events, we're on a mission:
To help the UK's caterers, event agencies, venues, wedding planners and future newlyweds create the most beautiful table styling that their budgets will allow.
If you really care about the way your event looks then you'll find like-minded people at 88 Events. It doesn't matter whether you have £100 to spend on styling or £10,000. We'll help you create something special that still fits within your budget.
Get in touch to discover how we can help you create the most visually stunning event. And make you look like a superstar in the process!
Call us today on 0141 445 2288 or click the button below to chat.
Start A Conversation