Look Of The Week No.9 - Grigio Gelato and Blush Pink Verona
Welcome to episode 9 in our 'Look Of The Week' series. Each week we'll publish an image or two showcasing the myriad options you have when using our vast hire collection to style beautiful looking tables. 
Episode 9 features a truly stunning colour combo of grey and blush pink that would grace any table anywhere. Take a look as one of our most sought-after linens - Grigio Gelato - hooks up with Blush Verona.
Grigio Gelato with Blush Verona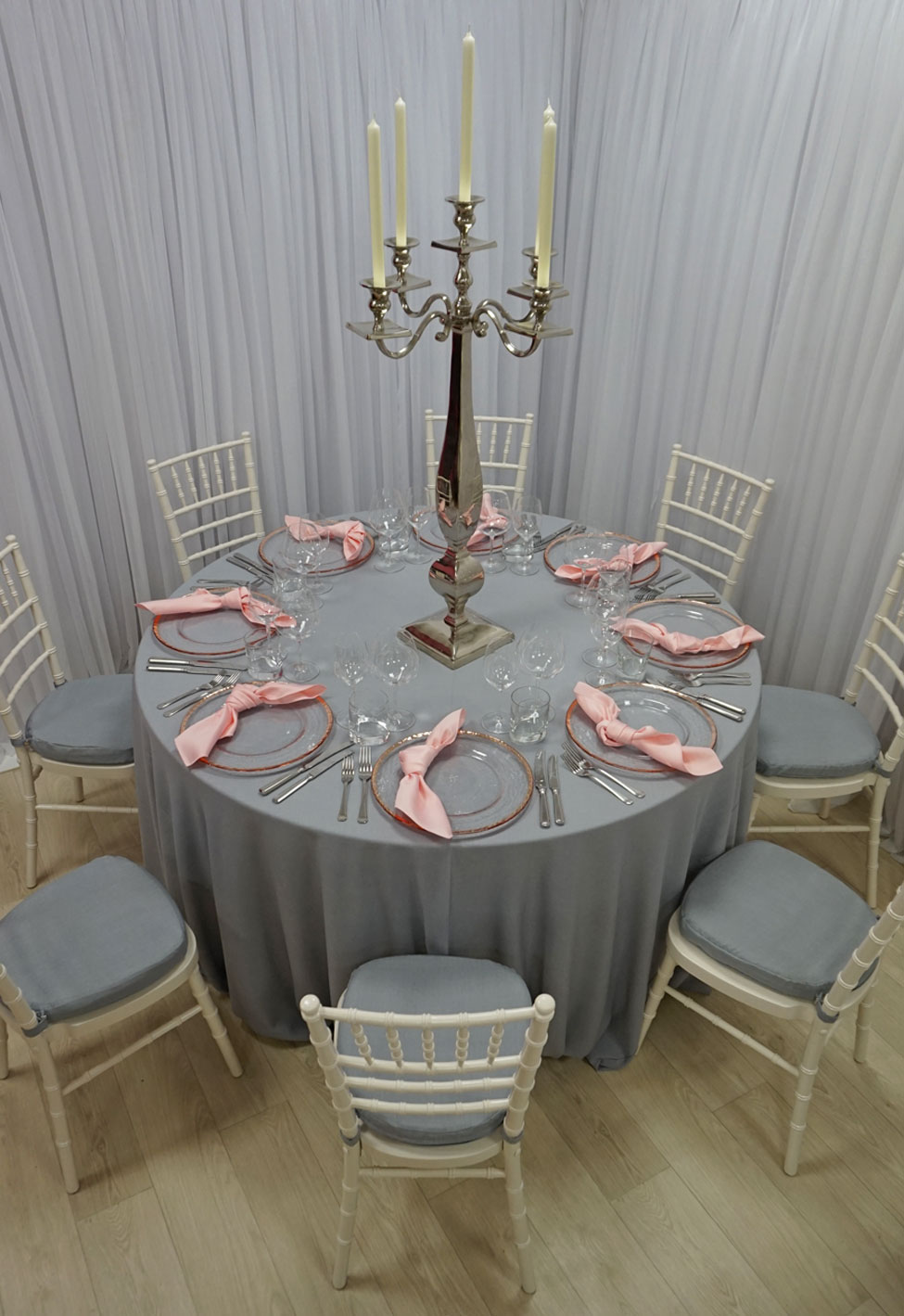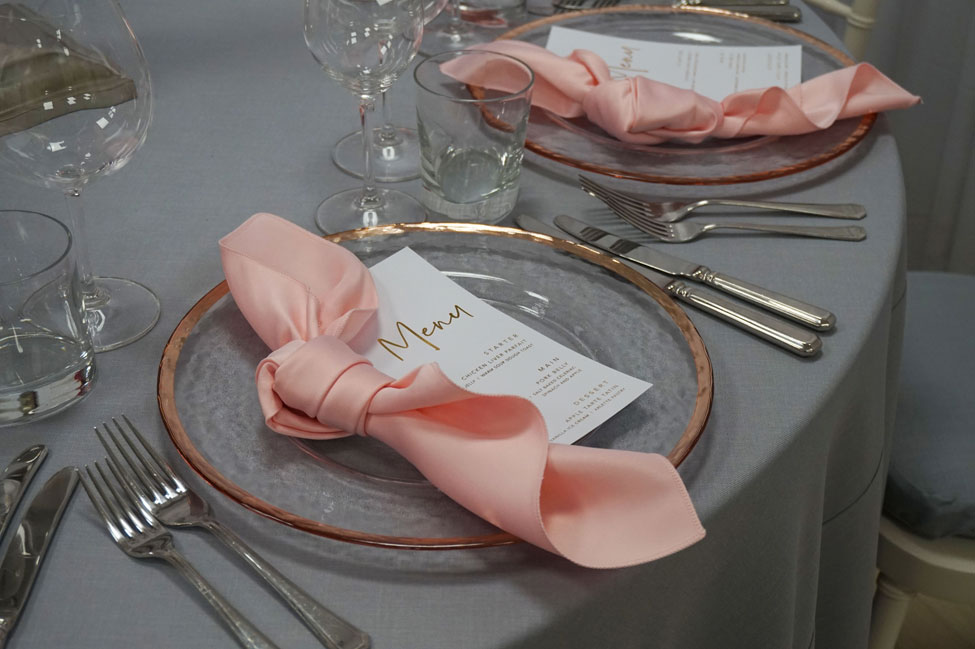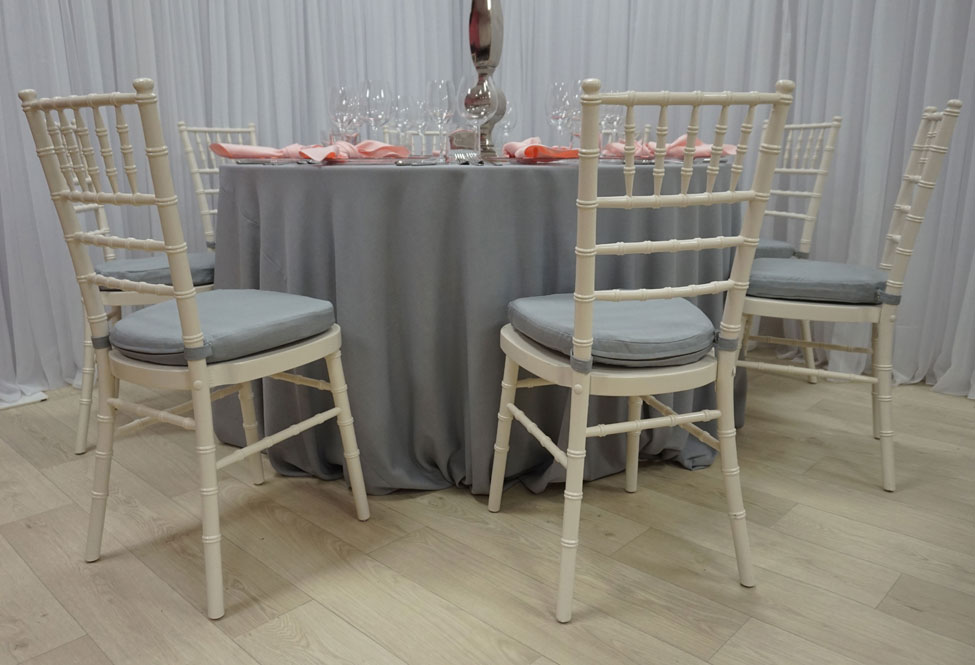 When you're cooking up a feast of grey, it pays to add a pinch of colour to the pot. For this look, we've liberally mixed the muted tones of a Grigio Gelato tablecloth with the soft romance of Blush Verona napkins.
For the complete look, add Rose Gold Trim Chargers and Ivory Chiavaris with matching Grigio cushions as an upgrade. Candelabra is optional otherwise florals with blush and ivory tones would be perfect.
Products Featured:
Cost to hire this table 
From £107.60 or £10.76 per guest (ex. VAT & glasses) based on a round table with standard chair pad.
Cost to hire linen & napkins only
From £24.50 per round table or £2.45 per guest (ex. VAT)
"When designing an event, I prefer bland table styling with dull, shrunken and stained table cloths."

NO EVENT PLANNER EVER
At 88 Events, we're on a mission:
To help the UK's caterers, event agencies, venues, wedding planners and future newlyweds create the most beautiful table styling that their budgets will allow.
If you really care about the way your event looks then you'll find like-minded people at 88 Events. It doesn't matter whether you have £100 to spend on styling or £10,000. We'll help you create something special that still fits within your budget.
Get in touch to discover how we can help you create the most visually stunning event. 
Call us today on 0141 445 2288 or click the button below to chat.
Start A Conversation