New Glasses For Summer 2023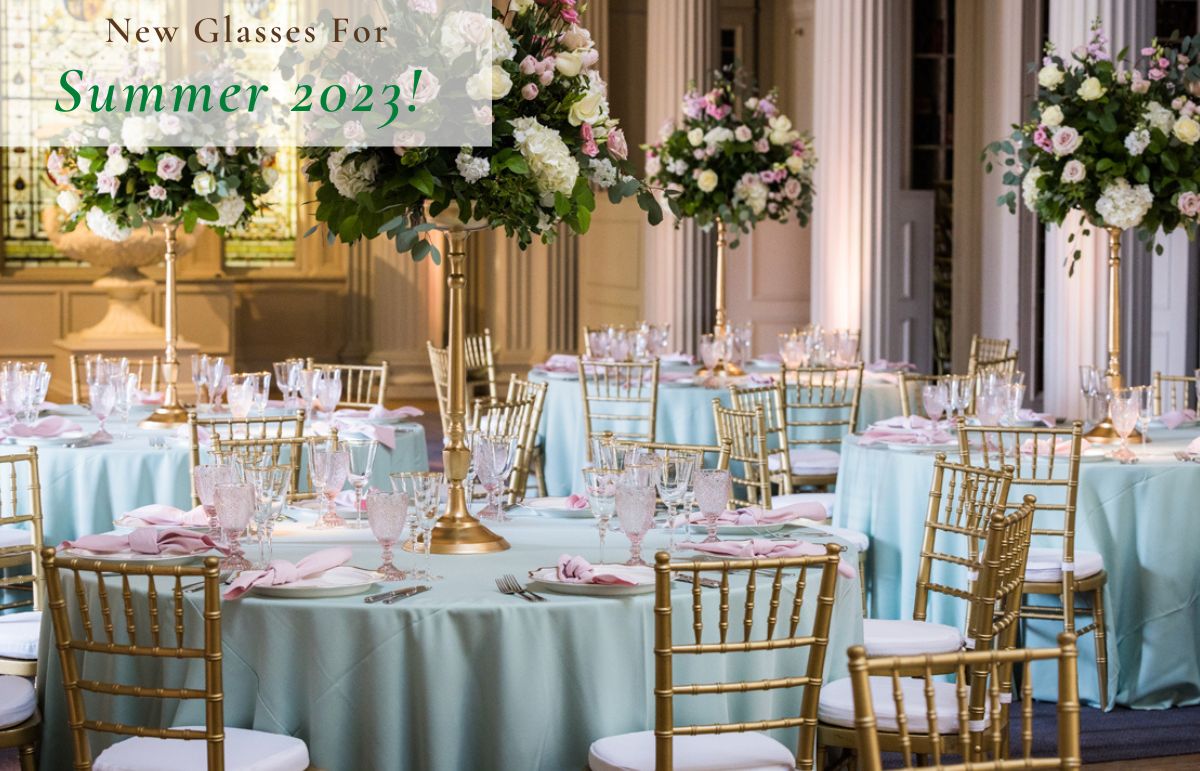 We're thrilled to announce the launch of our new range of coloured glassware and charger plates.
Shot at the stunning Signet Library, this stunning collection is guaranteed to add a touch of class and pop of colour to your tablescape.
Whether you're planning a stylish wedding or want your gala dinner to stand out from the crowd, our new glassware will elevate your table settings to a whole new level. So say goodbye to plain, basic glassware and hello to exciting and colourful table styling!
Today, we're focusing on the new glasses we've added to our Hire Collection but stay tuned for part 2 where you can check out the new charger plates that complement the glasses.
Special thanks to the Signet team at Heritage Portfolio for venue access and the following suppliers who helped us on the shoot:
Photography by Ditte of First Light, flowers by Planet Flowers, stationery by Magenta Ink Calligraphy.
Gold Trim Glasses
First up is our brand new Gold Trim Glasses. These stunning glasses are perfect for any gold accented tablescape and perfectly complement our gold trim charger plate and gold porcelain plate. That said, these glasses are so versatile that they will work with multiple styling combos and we present just a few options for you below: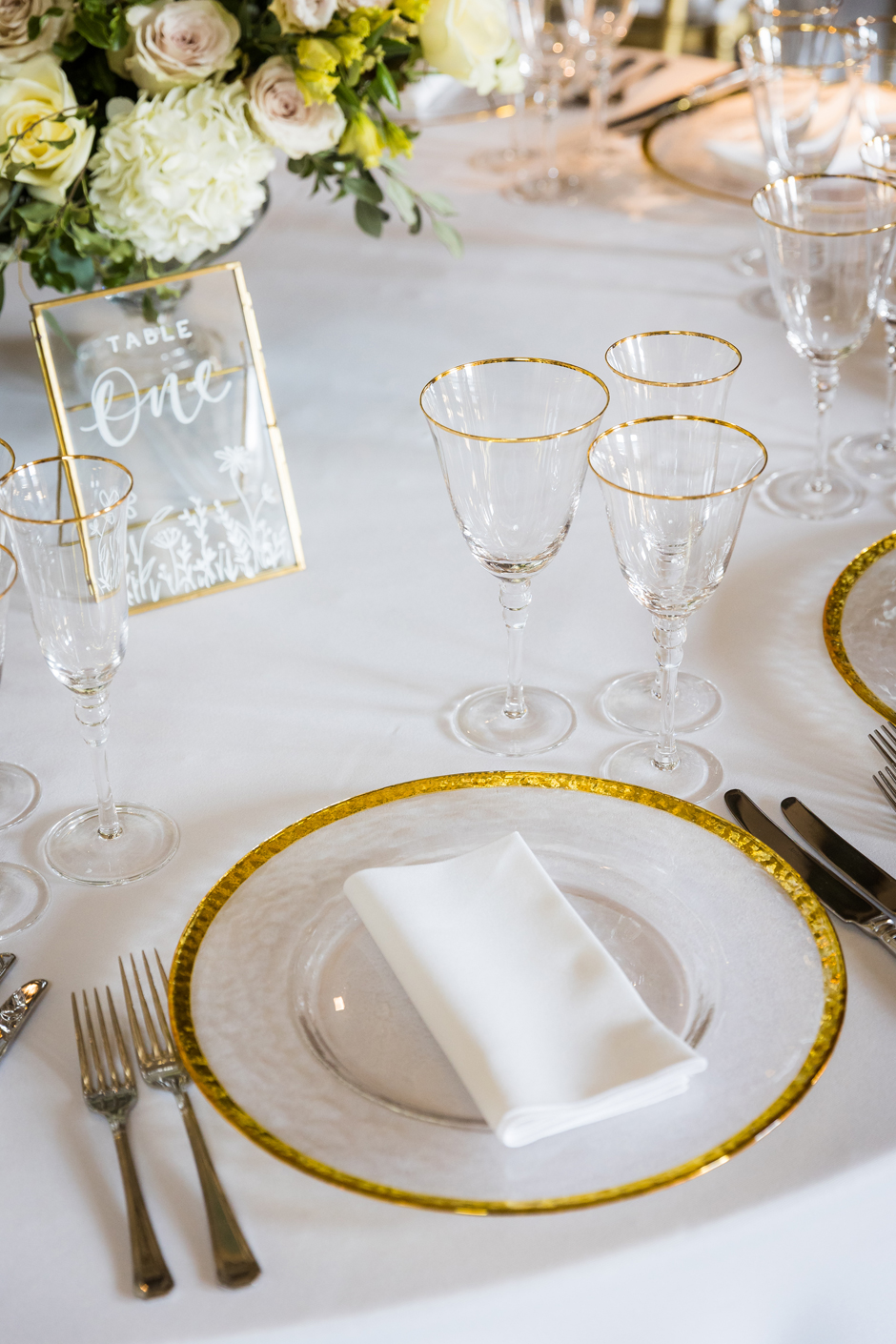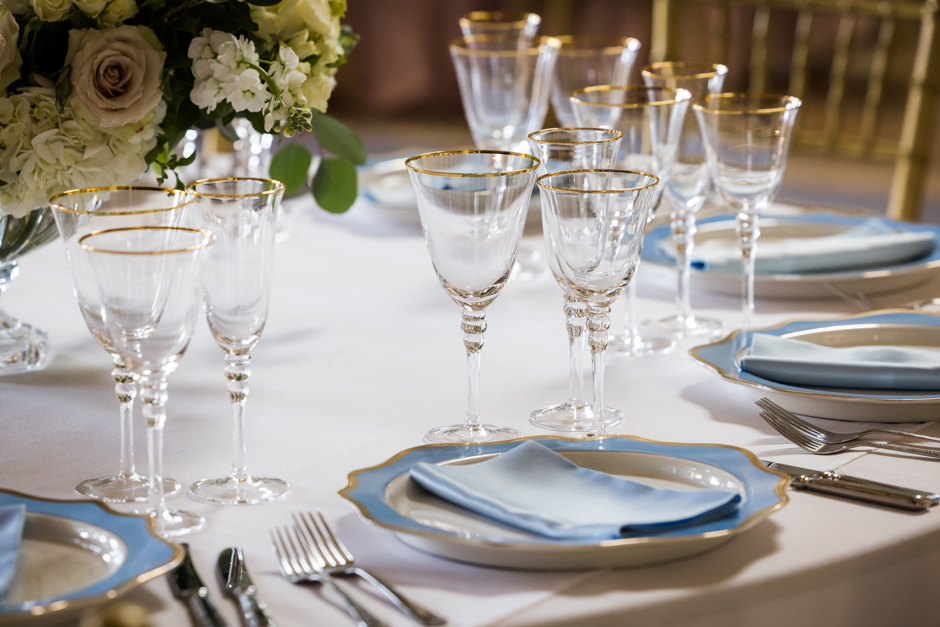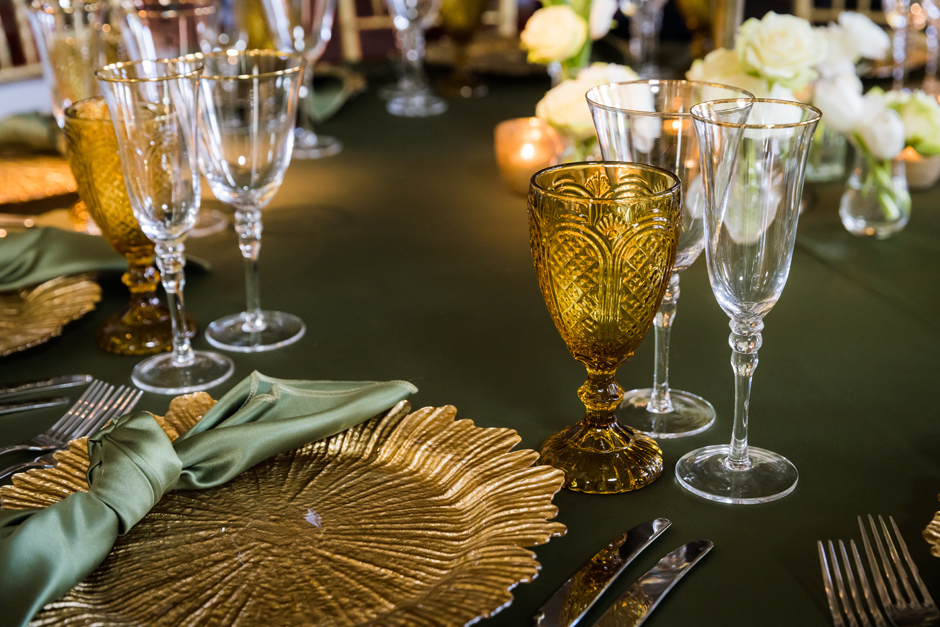 Coloured Goblets & Water Glasses
We've also introduced a range of coloured goblets with matching water glasses to add a pop of colour to your table styling.
These all work great with a neutral base cloth or you can tie in with a specific colour of linen. Here's just a very small selection below but check out the individual product pages in our glass hire section and stay tuned for our Instagram updates over the next few weeks for loads more options: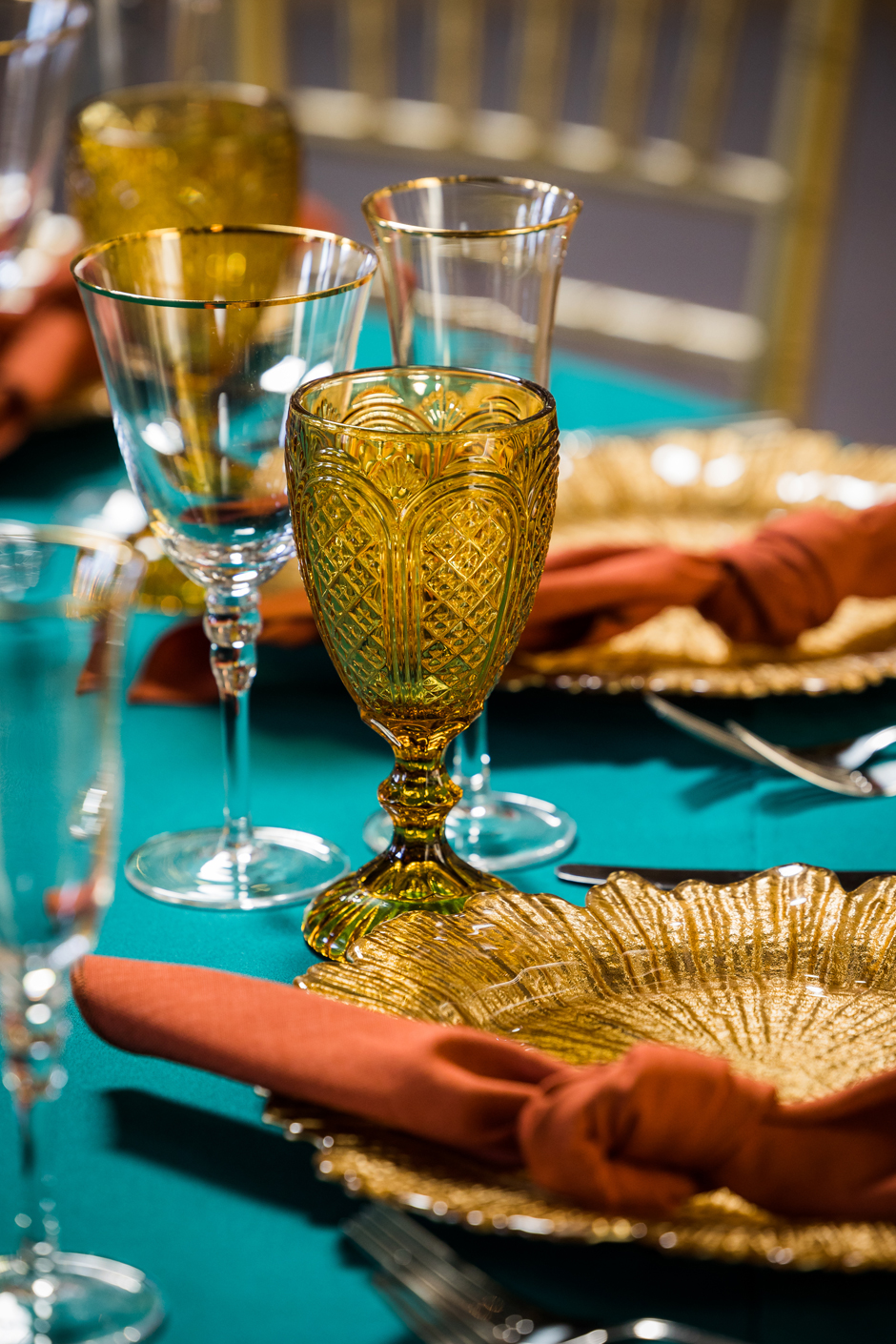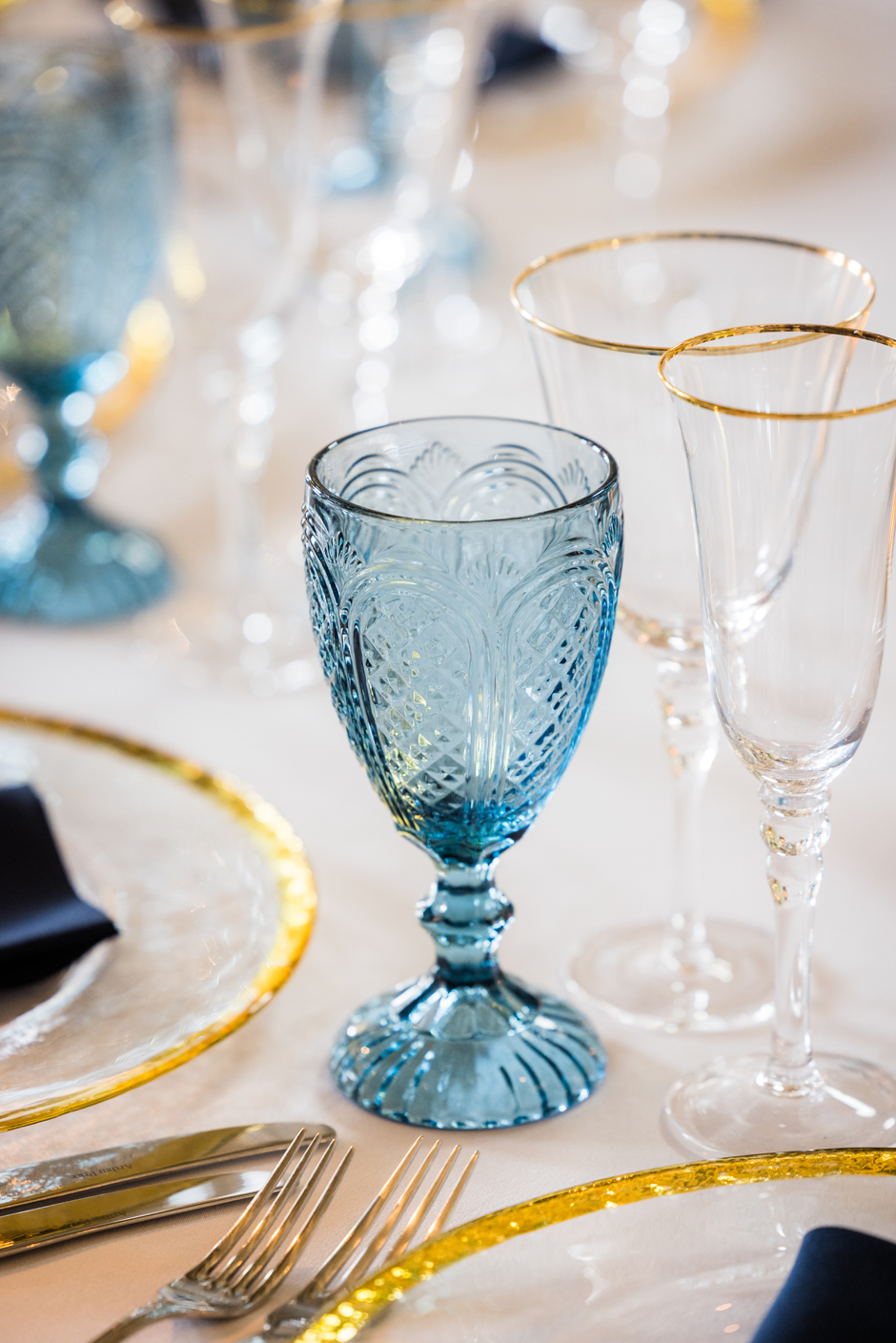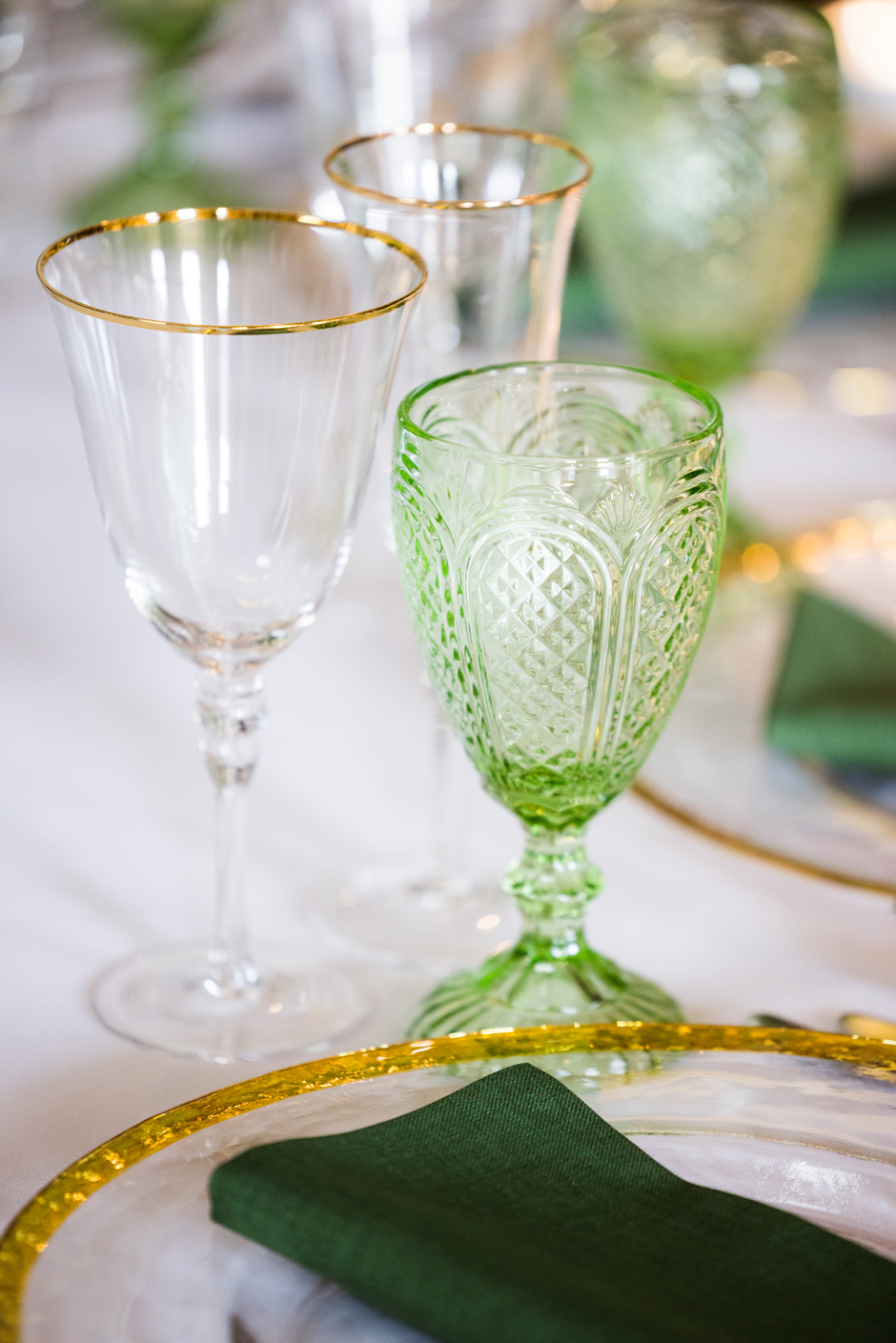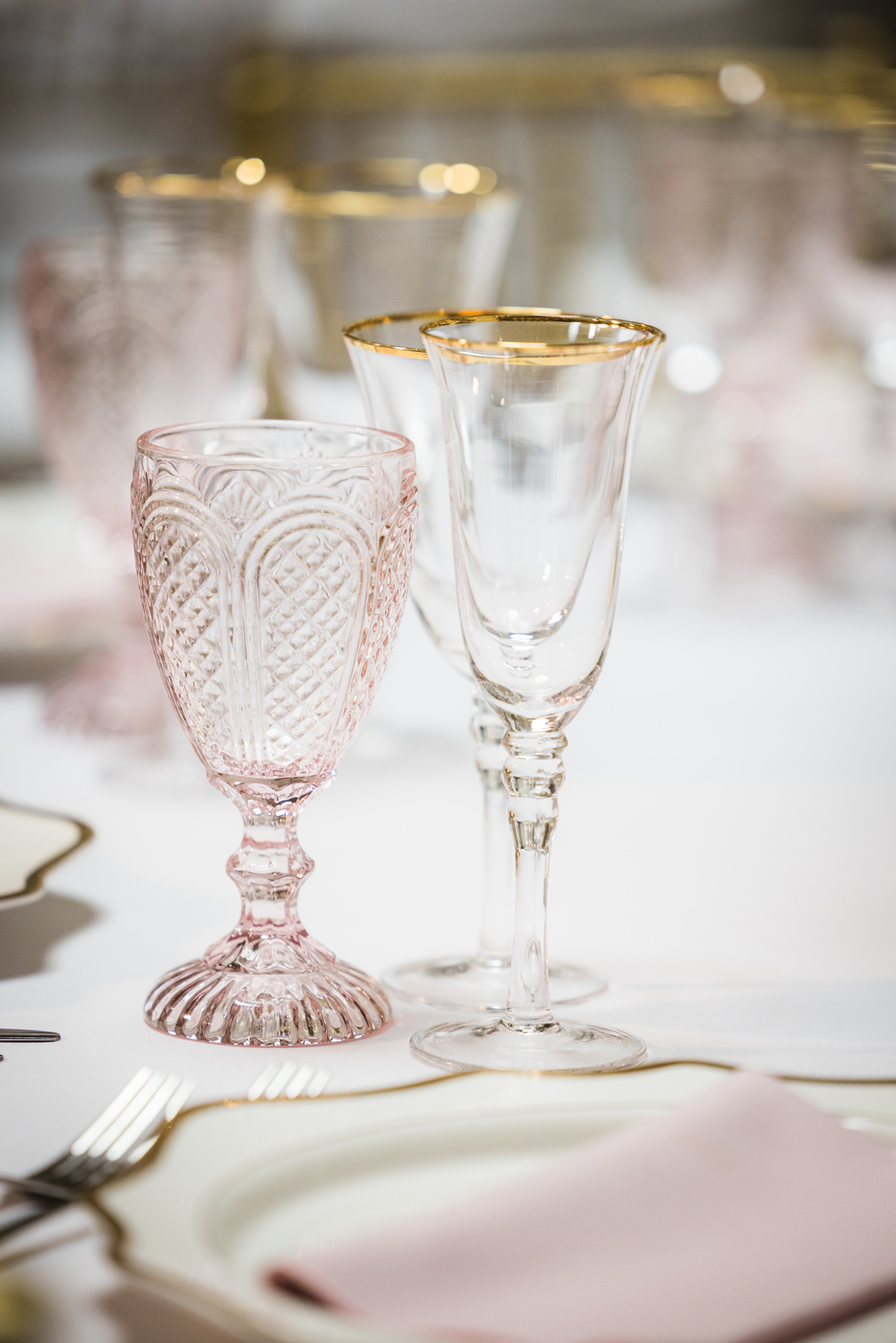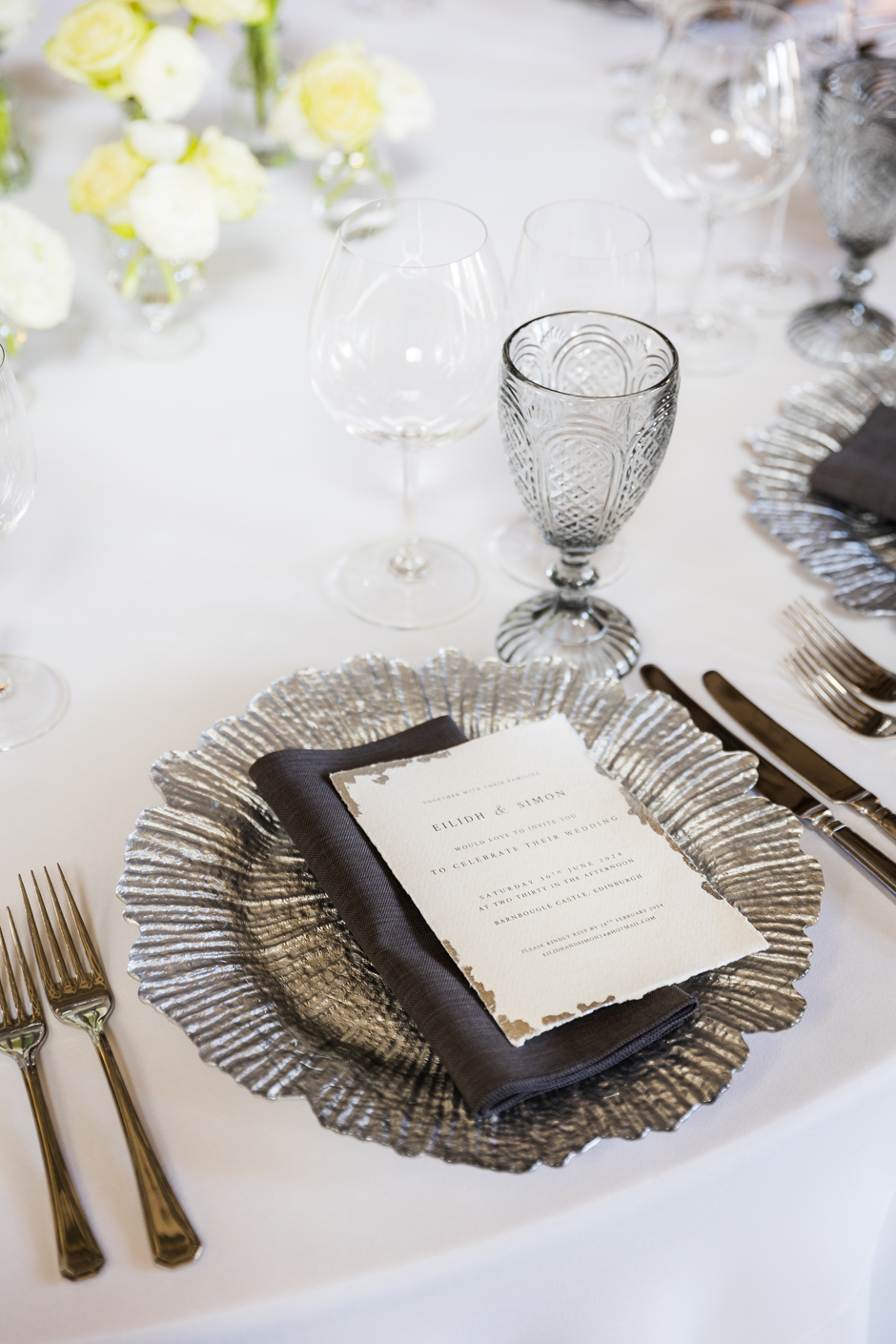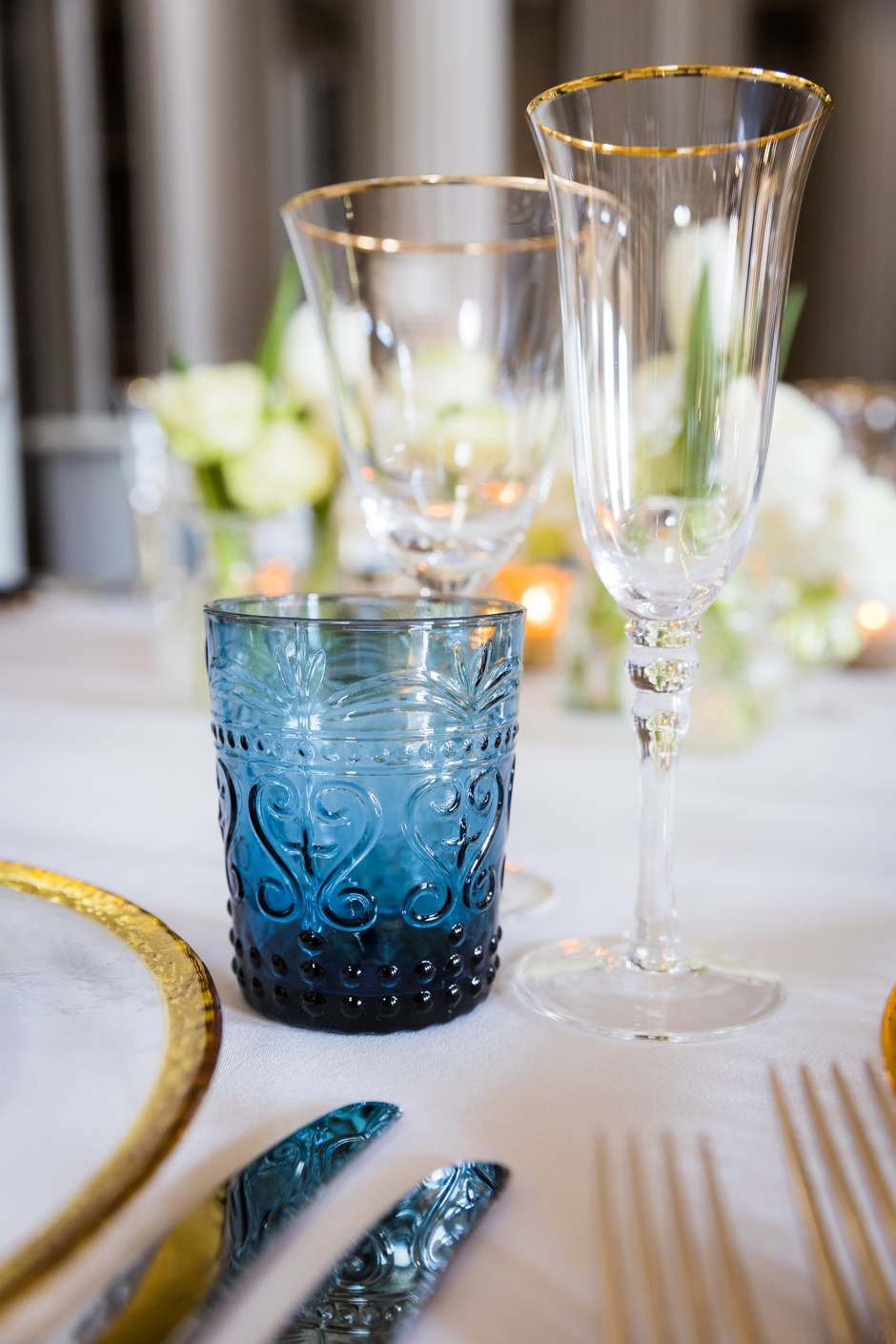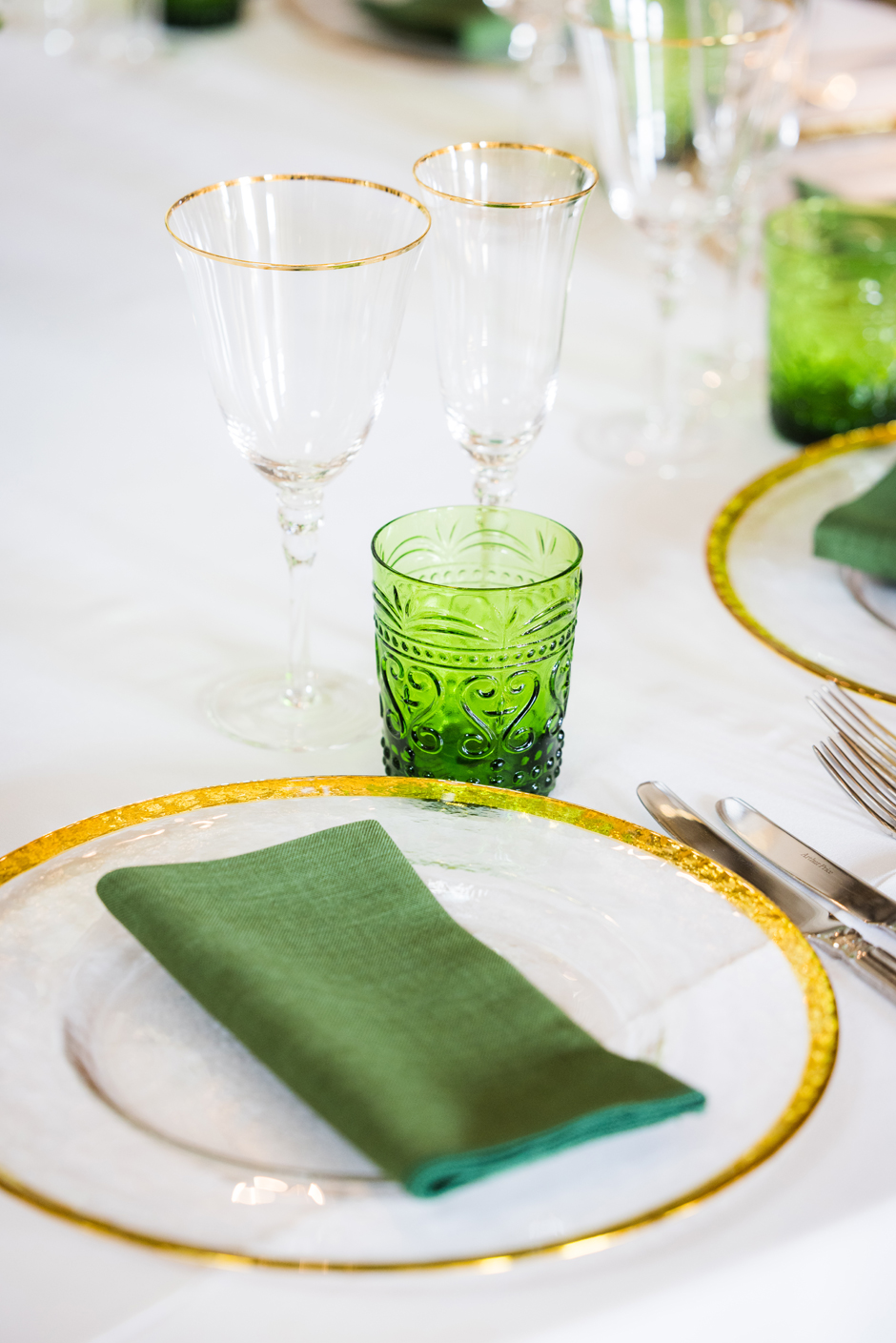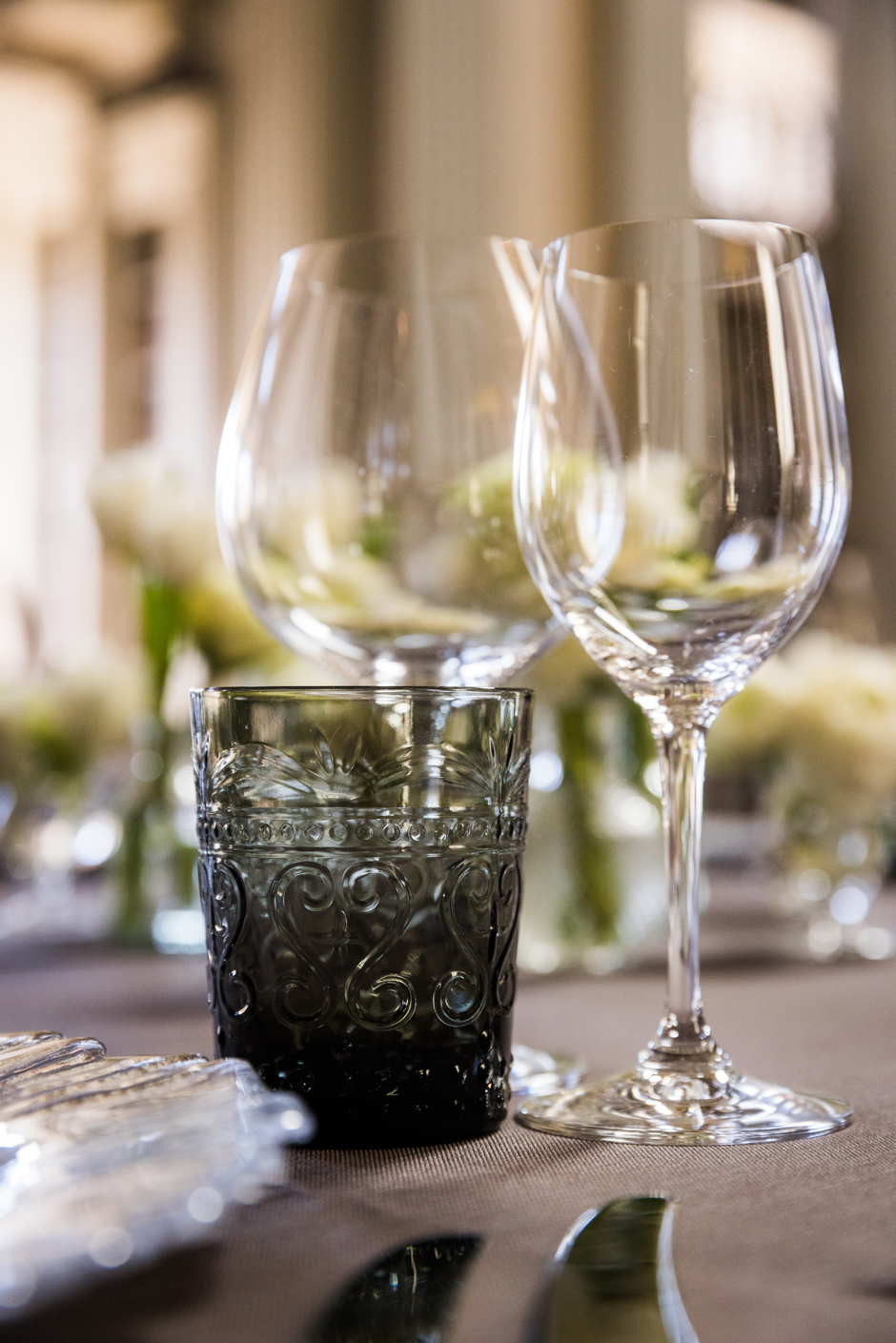 "When designing an event, I prefer bland table styling with dull, shrunken and stained table cloths."

NO EVENT PLANNER EVER
At 88 Events, we're on a mission:
To help the UK's caterers, event agencies, venues, wedding planners and future newlyweds create stunning tablescapes that wow your guests.
If you really care about the way your event looks then you'll find like-minded people at 88 Events. Using our huge collection of the UK's finest table linens, tabletop products and furniture, we'll help you create something special that fits within your budget.
Get in touch to discover how we can help you create the most visually stunning event. 
Call us today on 0141 445 2288 or click the button below to chat.
Start A Conversation