Fabulous Festive Styling!
Cold weather is here and with it holiday hues and a festive spirit! Whilst a red and green palette is traditional, get creative by incorporating frosty silver tones, opulent gold accents and rich berry shades for a chic, seasonal soiree!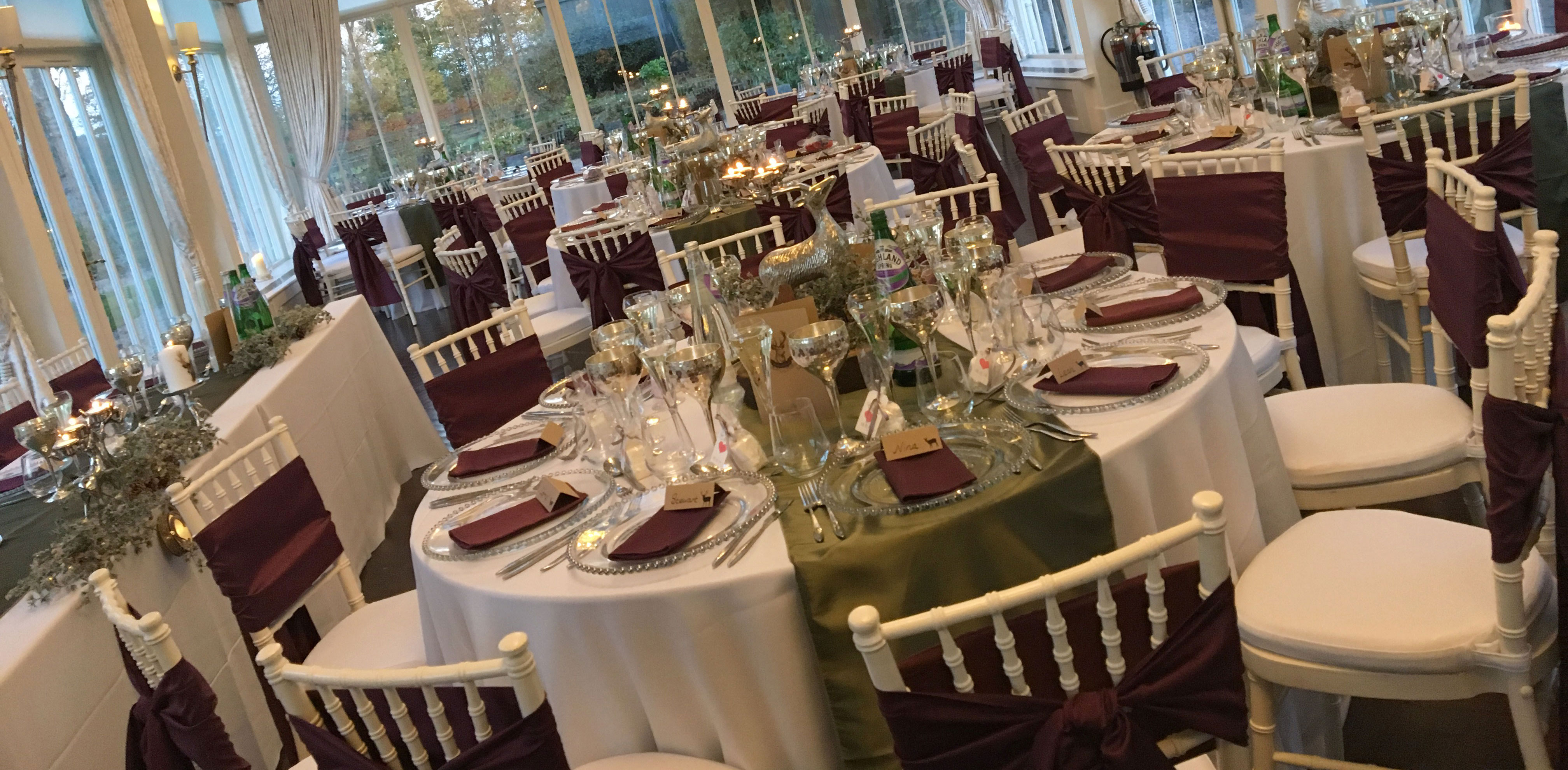 Silver & Blue
For an ethereal winter wonderland vibe, silver and blue are an excellent duo. They'll bring a contemporary feel to your event décor and are ideal for incorporating trendy touches, like our Silver Beaded charger plates and Cut Crystal glassware.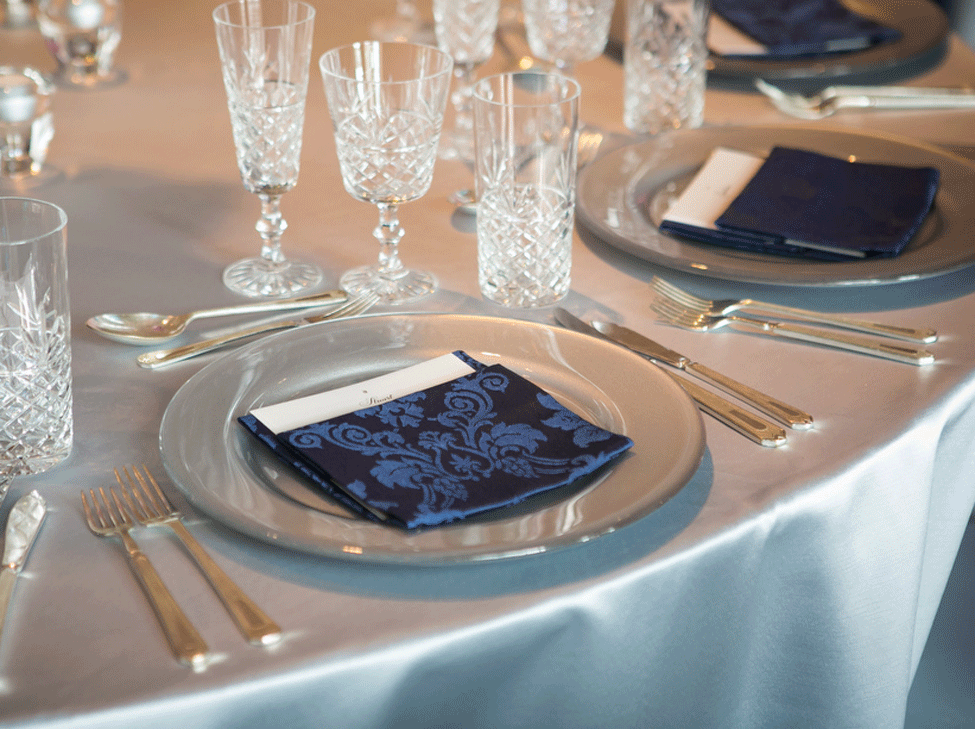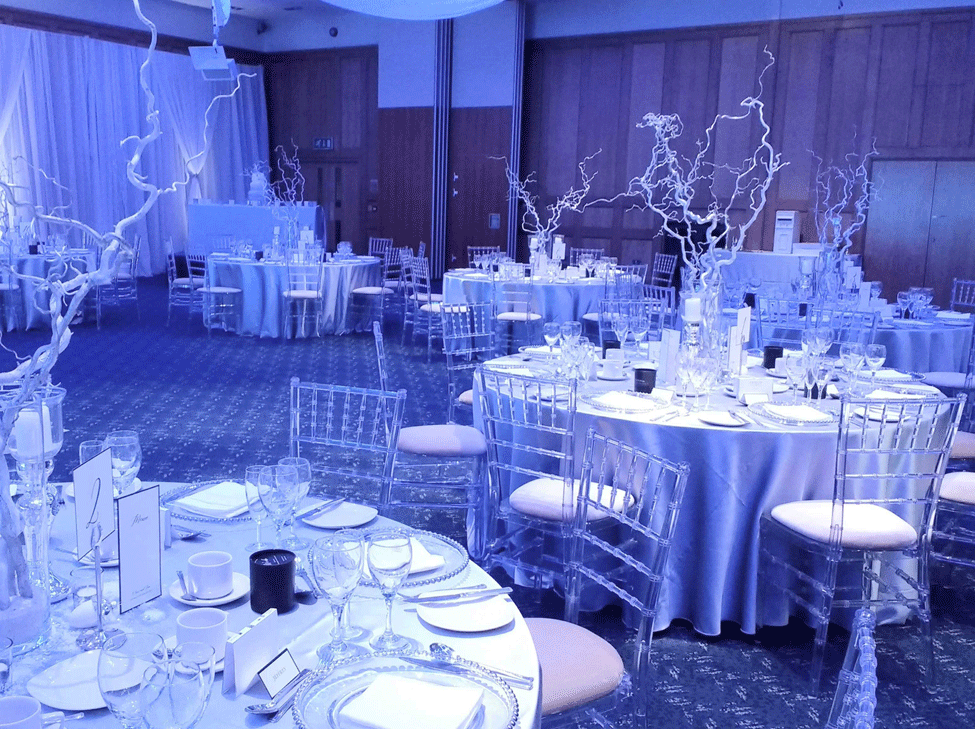 Green, Ivory & Gold
For a wedding that's glimmering and gleaming, dress your venue in green, ivory, and gold. This festive colour palette is timeless.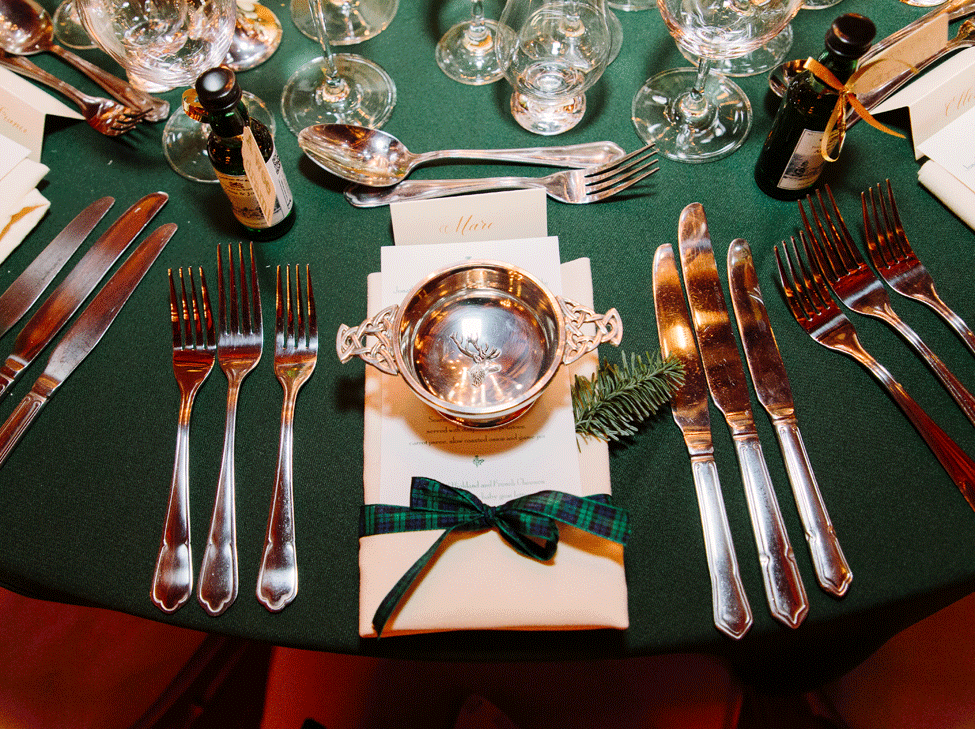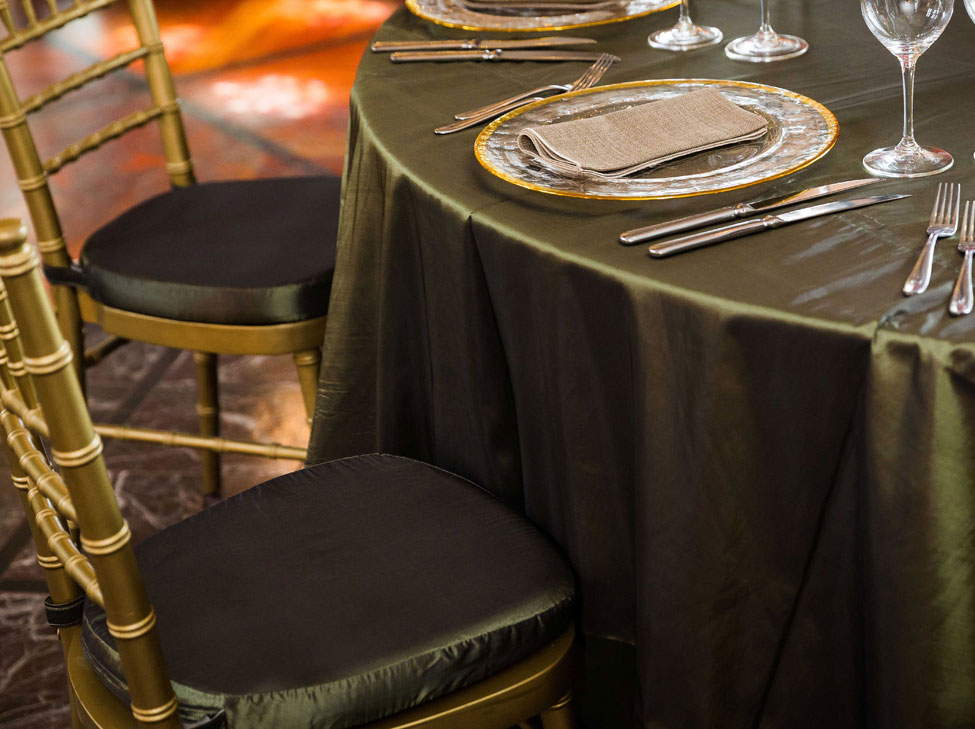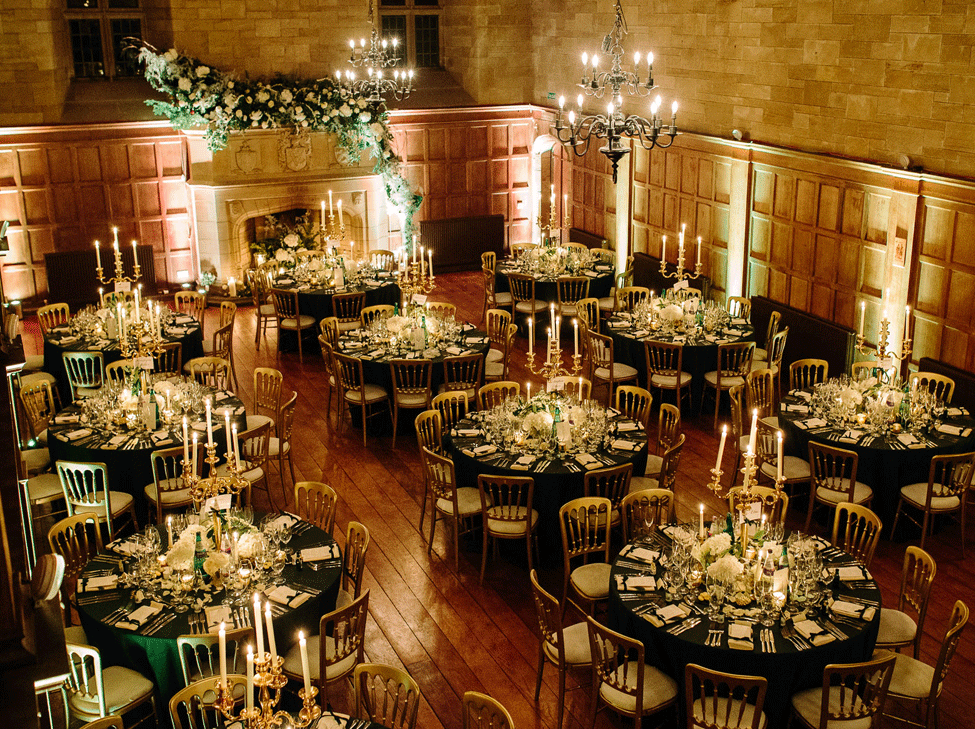 START A CONVERSATION
Moody Shades

Feeling a bit edgy? We're obsessing over moody colours this Autumn/Winter. These shades are dark, theatrical and bold, softened by layering deep shades of navy, burgundy, blackcurrant and black. Bathing the whole look in delicate candlelight will bring a sense of drama and mystery to your event. Create the look by using our Gelato, Vintage Damask and Essential linen in our darker shades, elegant smoke grey glassware, pewter chalices and team with tall centerpieces to enhance the high drama effect.
For more inspiration on incorporating darker shades into your styling click here.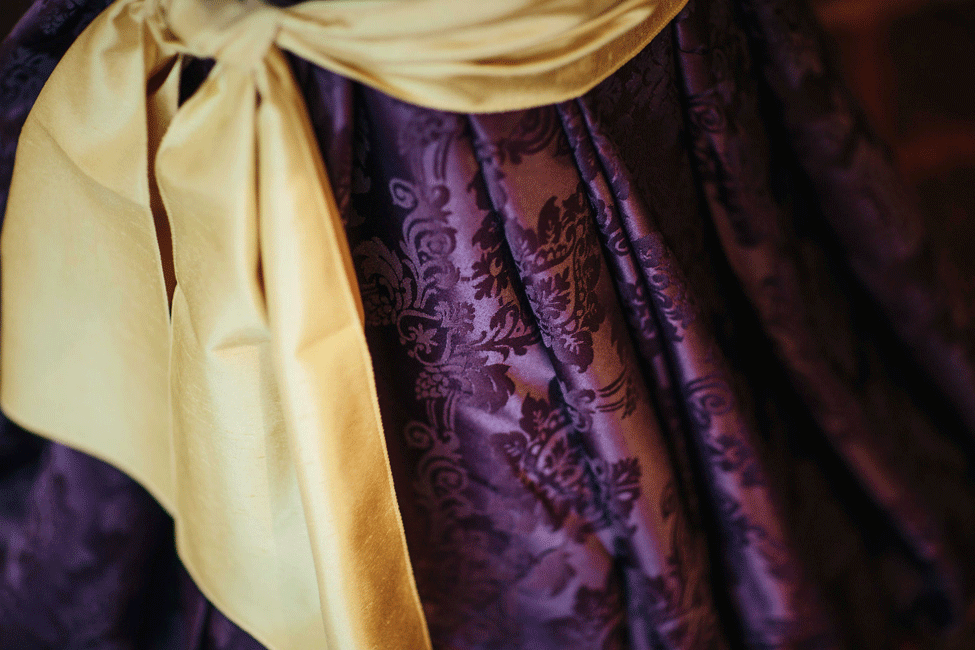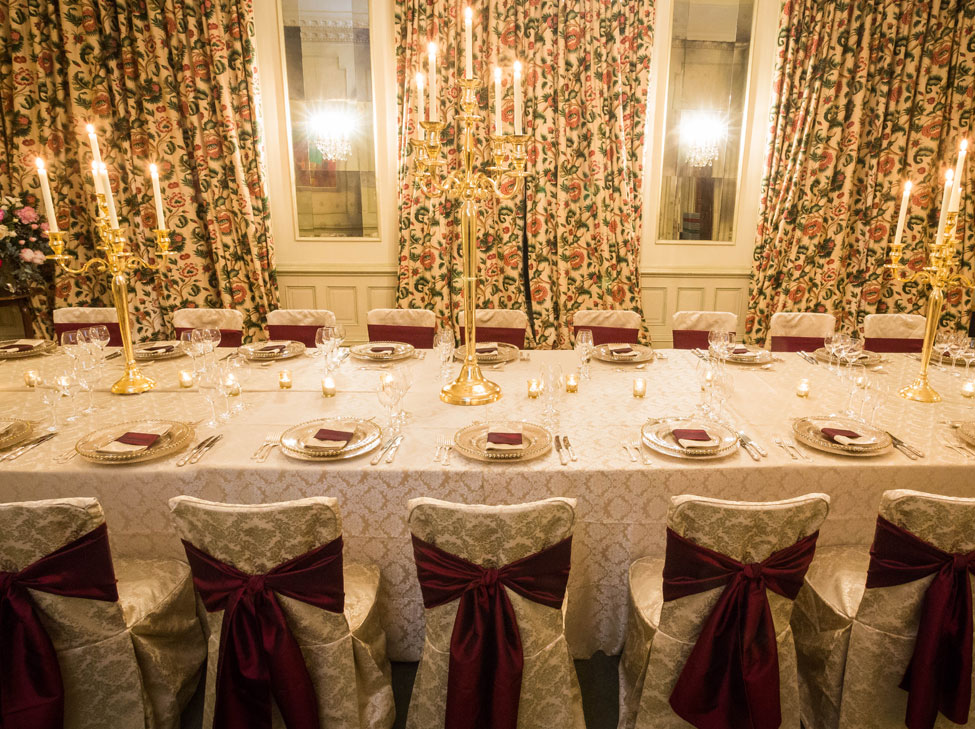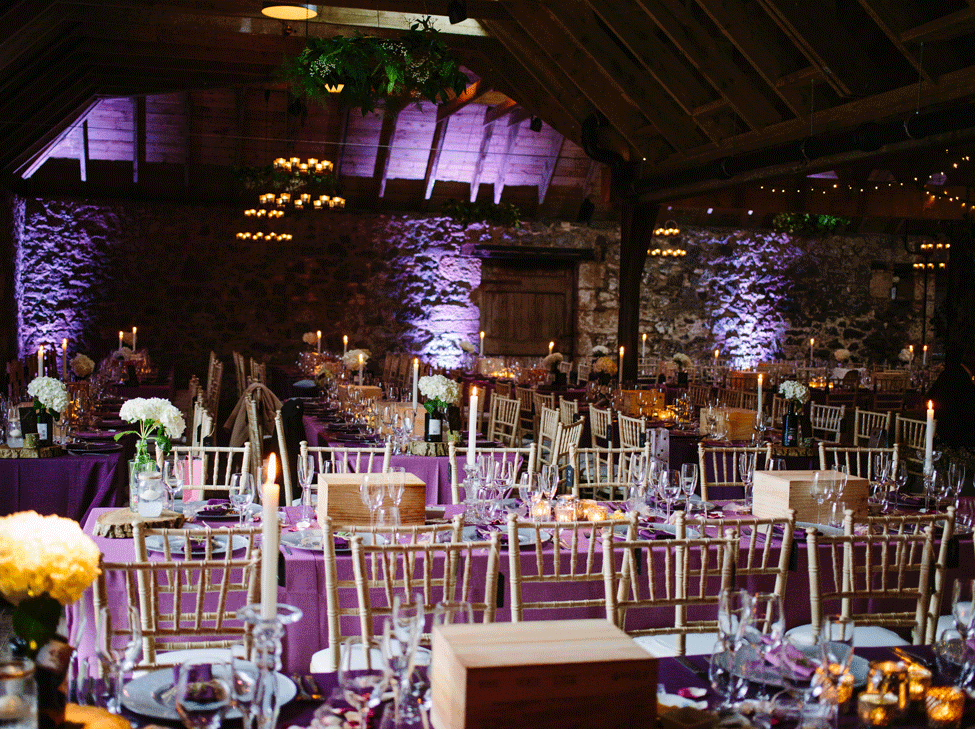 START A CONVERSATION
All White
An all-white colour palette is reminiscent of chilly winter temperatures — or maybe a snow-covered landscape. Either way, this monochromatic palette is modern, clean, uncomplicated, and surprisingly luxurious. But don't confuse that with being boring! By using only white tones for your winter styling, you can focus on incorporating lots of different fabrics so that the colors don't fall flat. Combine different textures such as our Faux Silk or Taffeta linens, colours, centerpieces, and greenery to add dimension.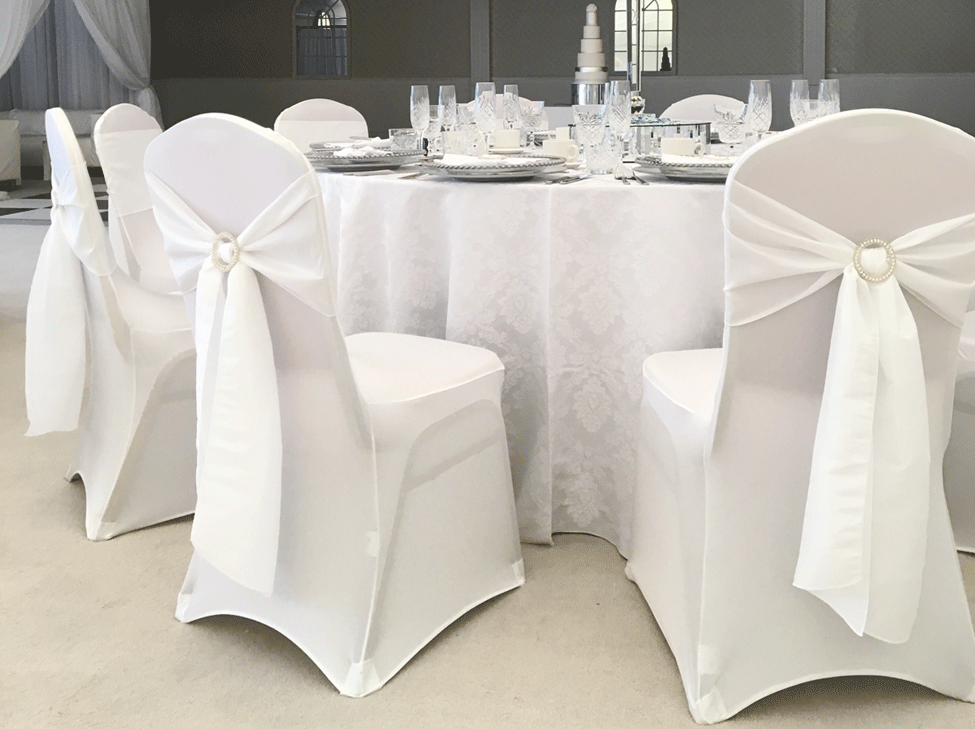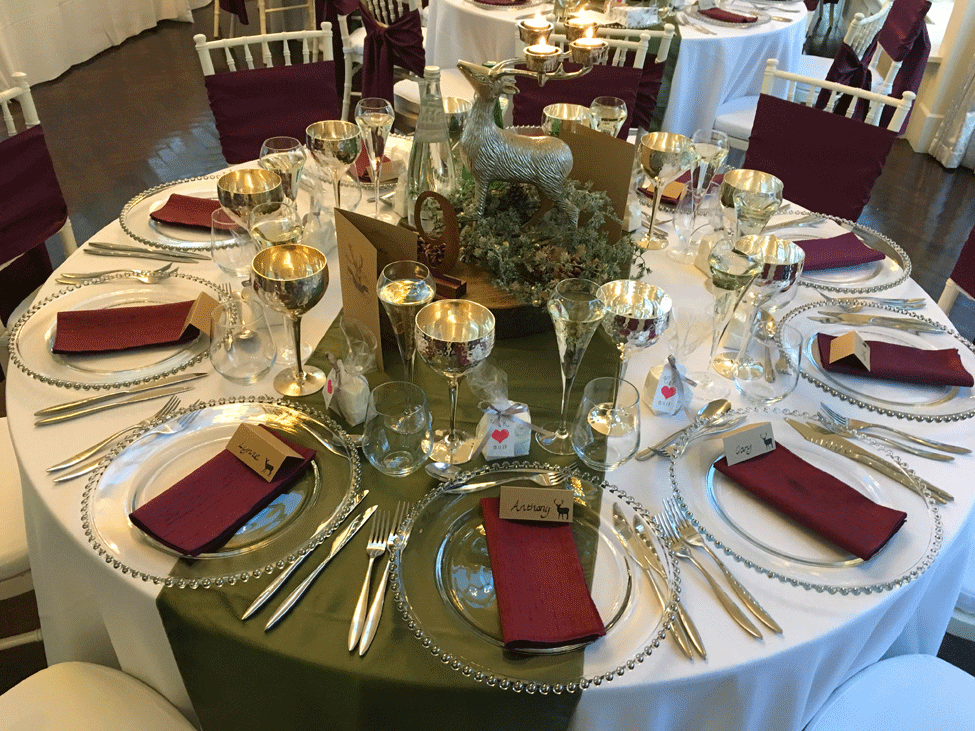 START A CONVERSATION
Red, White & Green

The trick to using these colours in a tasteful way is keeping the actual holiday decor to a minimum (save the reindeer, snowflakes, and Santa figurines for another day!). The colours alone will be enough to give your event all the Christmas-y vibes. Plaids, fresh evergreens,cut crystal glassware and metallic accents are all excellent decor pieces for this type of palette.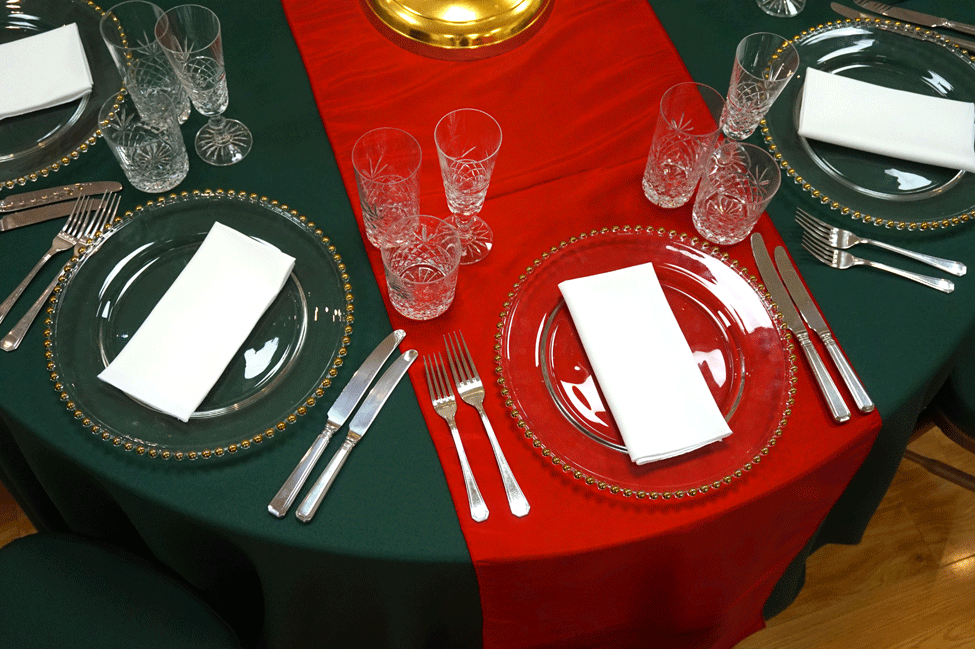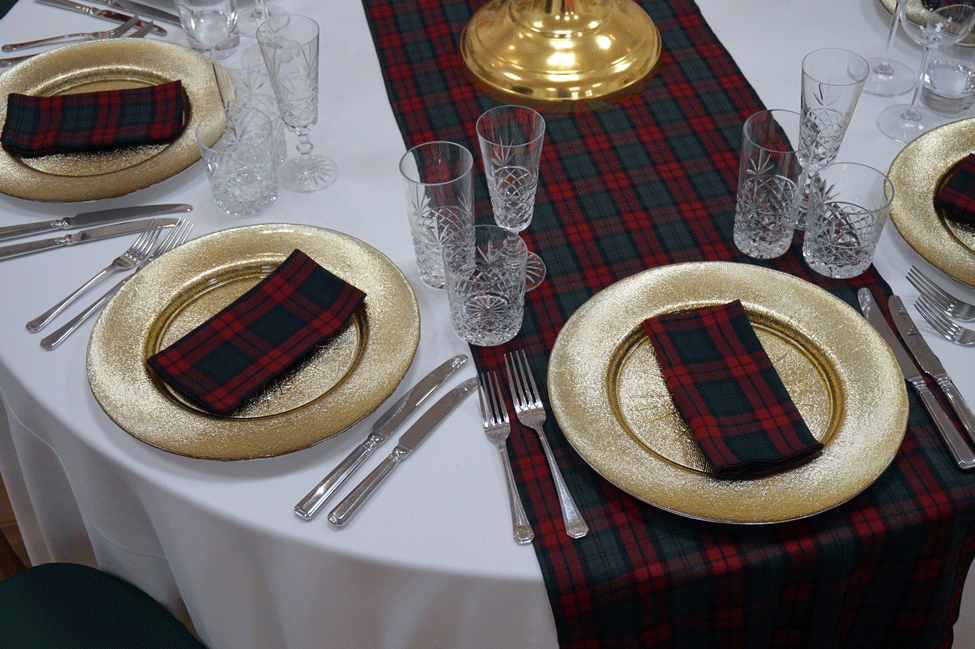 START A CONVERSATION
Hogmanay Tartan
Let our traditional and contemporary tartans take centre stage. Pairing Ailsa, Arran, Bruce or Lindsay tartan with Cut Crystal glassware and Pewter charger plates enables the bold plaids to be seen in all their glory.
To finish the look off we recommend pairing with our Pewter Glassware and Silver Square Candelabras for a modern twist or Wrought Iron Candelabras with Crossback Chairs to create a more rustic look.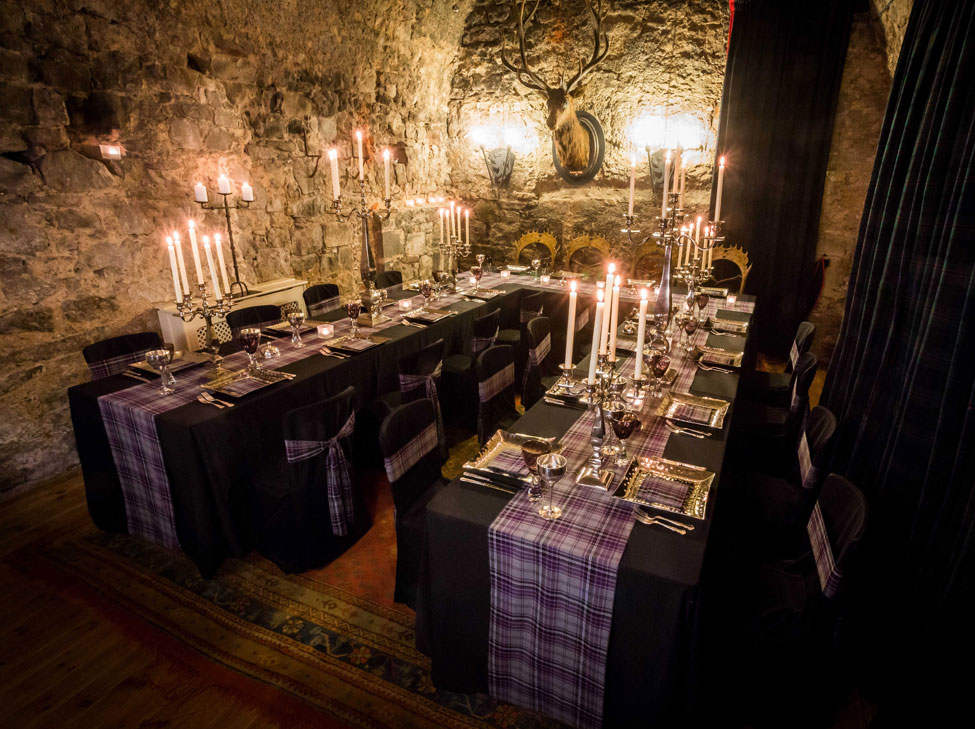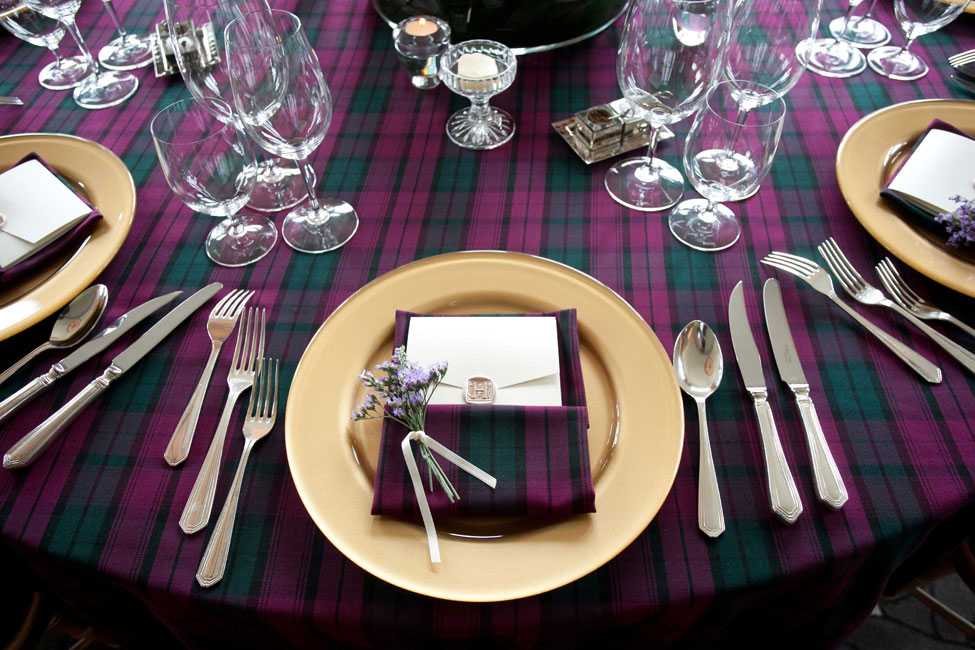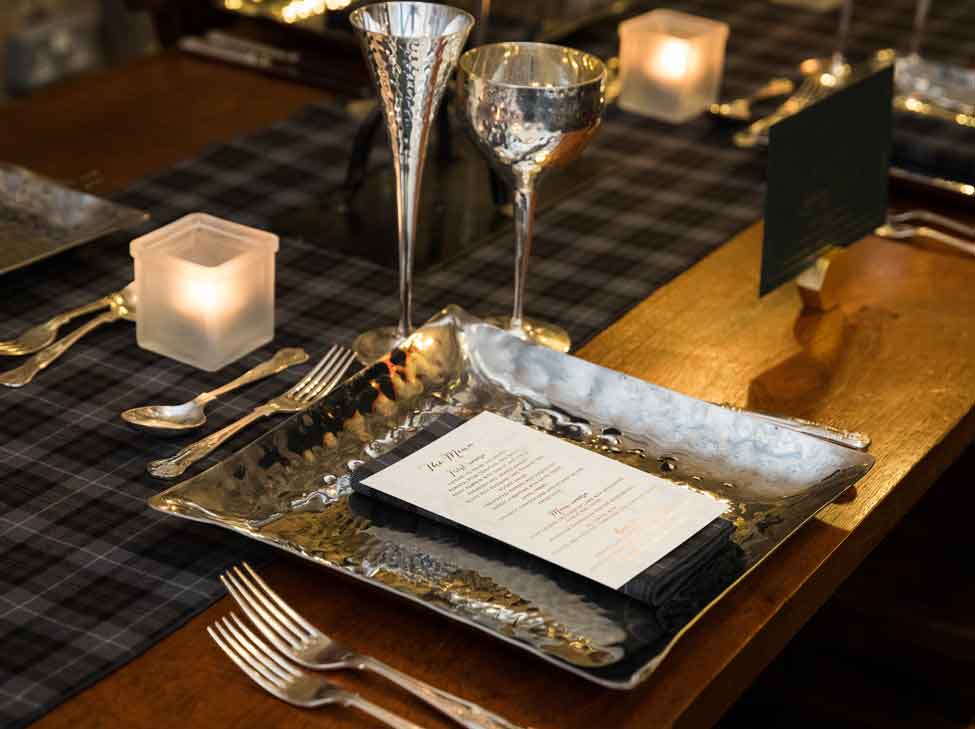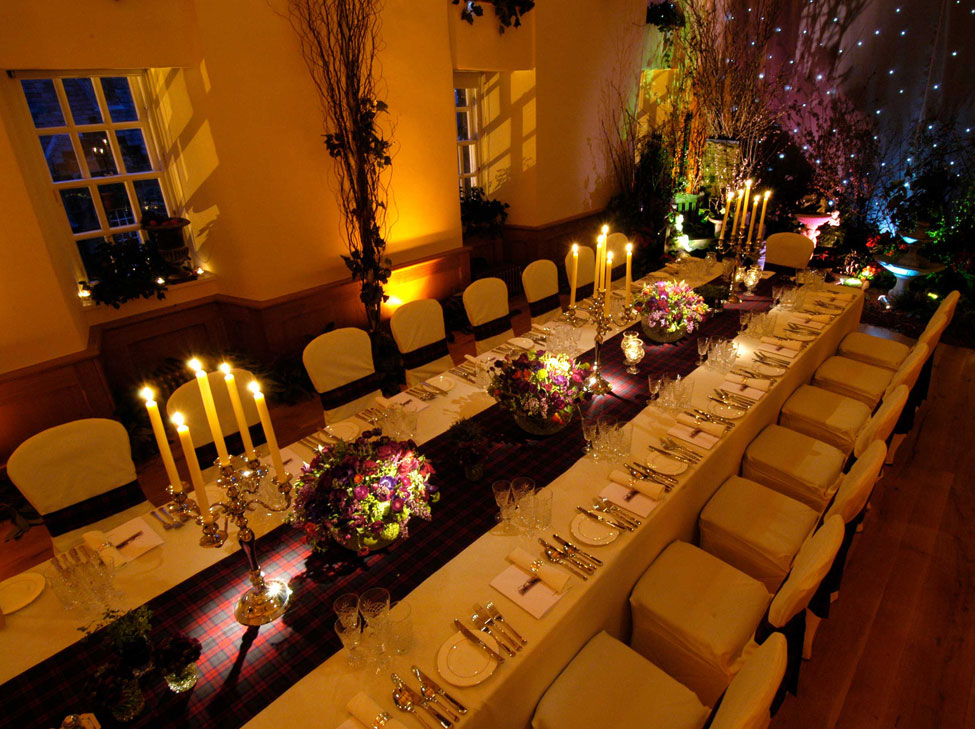 "When designing an event, I prefer bland table styling with dull, shrunken and stained table cloths."

NO EVENT PLANNER EVER
At 88 Events, we're on a mission:
To help the UK's caterers, event agencies, venues, wedding planners and future newlyweds create the most beautiful table styling that their budgets will allow.
If you really care about the way your event looks then you'll find like-minded people at 88 Events. It doesn't matter whether you have £100 to spend on styling or £10,000. We'll help you create something special that still fits within your budget.
Get in touch to discover how we can help you create the most visually stunning event. And make you look like a superstar in the process!
Call us today on 0141 445 2288 or click the button below to chat.
Start A Conversation