New Product Launch - 5 New Essential Shades!

For our 2nd product launch of 2020, we're excited to announce 5 new colour additions to the Essential linen family! This takes our entry-level fabric range up to a whopping 20 colours. We chose each new colour after some extensive client research and each colour is versatile enough to work in a corporate and wedding setting. So without further ado, let's welcome to the stage the new Essential 5!


Teal is an elegant shade from the blue colour family. Combining the serene qualities of blue and green, teal is a cool colour that will pair perfectly with neutral shades such as grey, silver and of course black and white.
We think that this look combining teal with black would be a huge hit at any gala dinner or awards ceremony.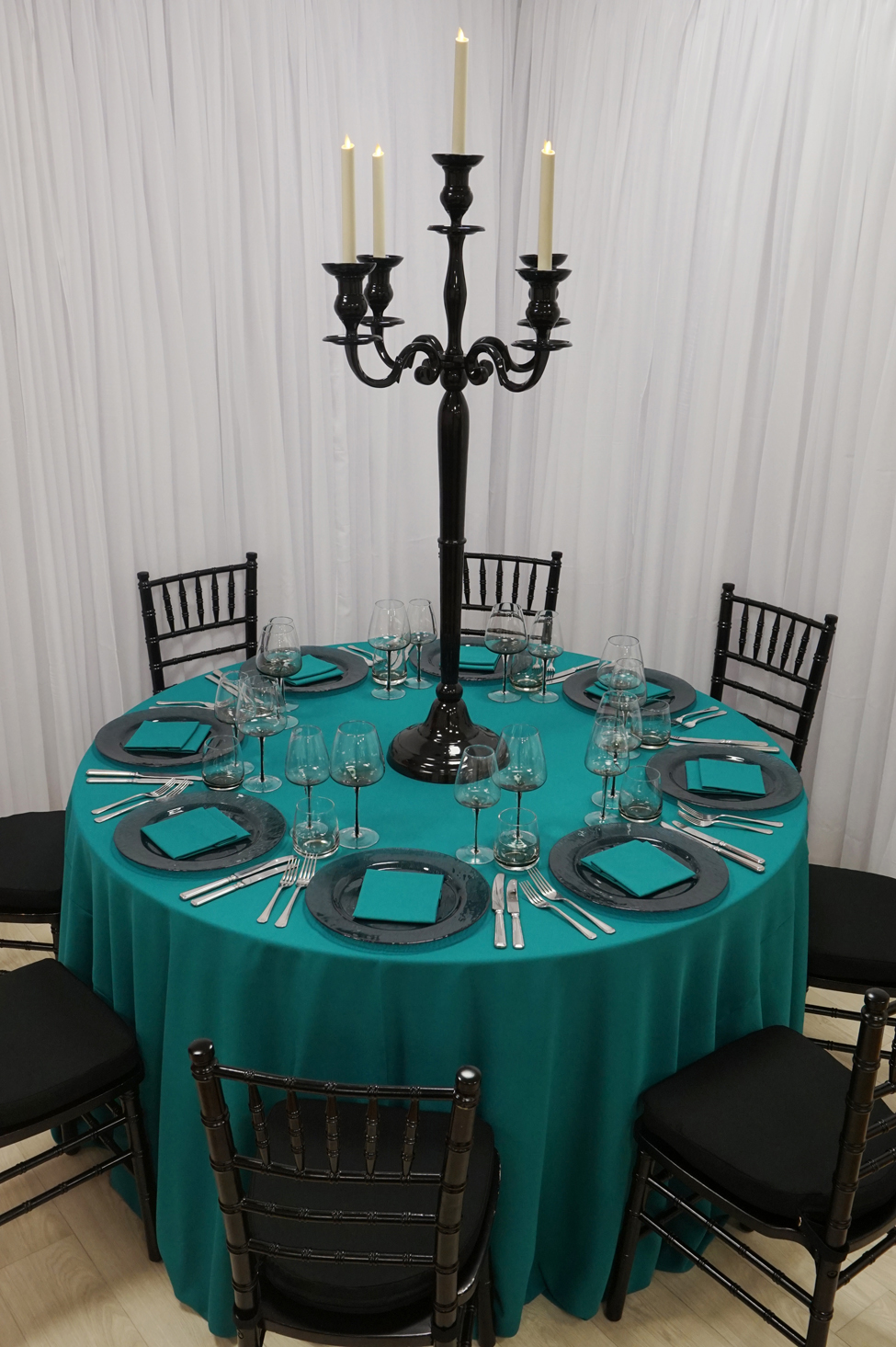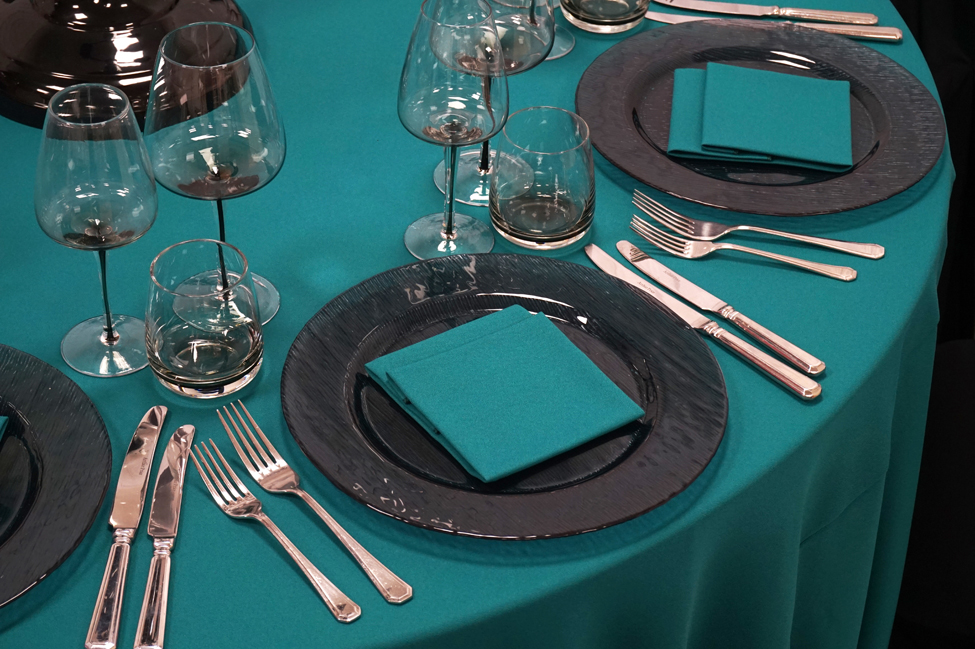 Whilst splashes of colour are eye-catching and vibrant, nothing says dreamy like a soft, muted colour palette of neutrals. So say hello to 'Stone' Essential. Peaceful and classic, this light grey shade will stand the test of time. We can say this with confidence as our Grigio Gelato has been the breakout colour of the last 2 years. And just like brown was the feature colour of your grandparents' living rooms in the 70's, grey is the equivalent for the 20's! Whilst this shade is lighter than it's Gelato cousin, it's way more affordable by around 25% with a 6ft round cloth starting at £12.40.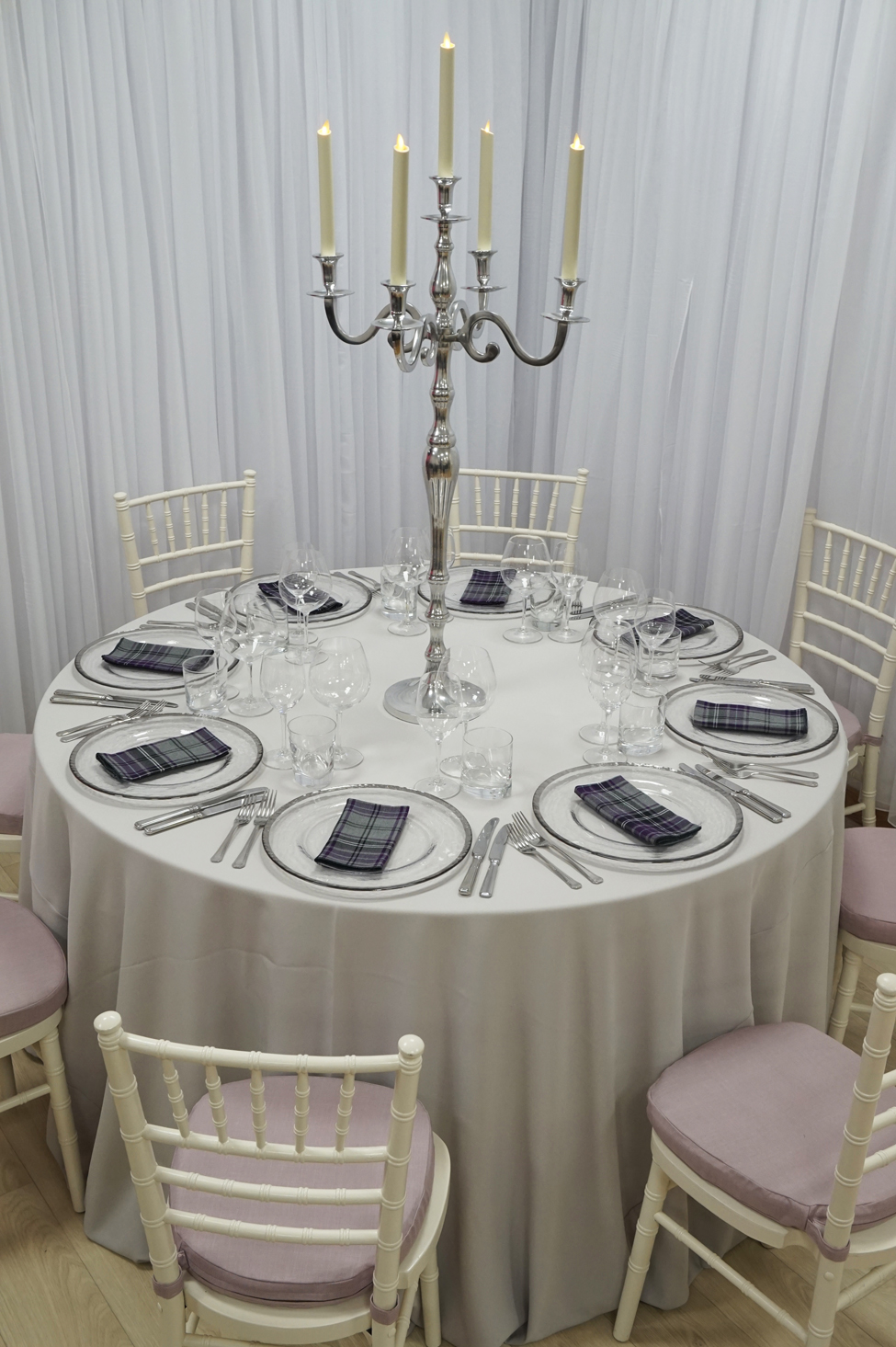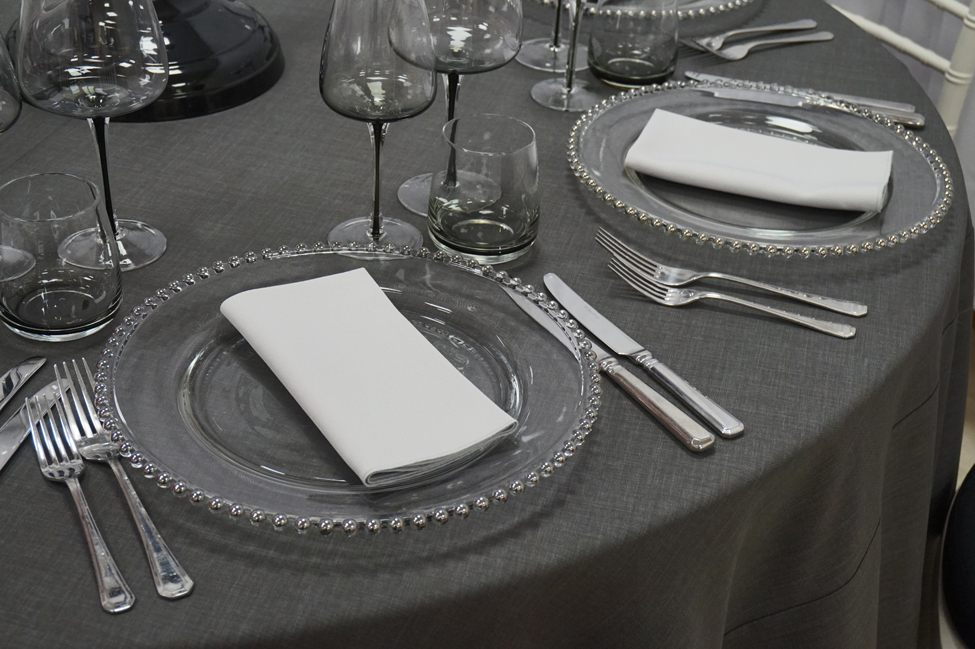 The next member of the expanded Essential family is Sky Blue. Just like the colour of sky that you hope for on your wedding day, Sky Blue is associated with healing and calming properties. We think this shade of blue will go down a (calm) storm at summer weddings. Style this stunning pale shade with white, silver or light green accents.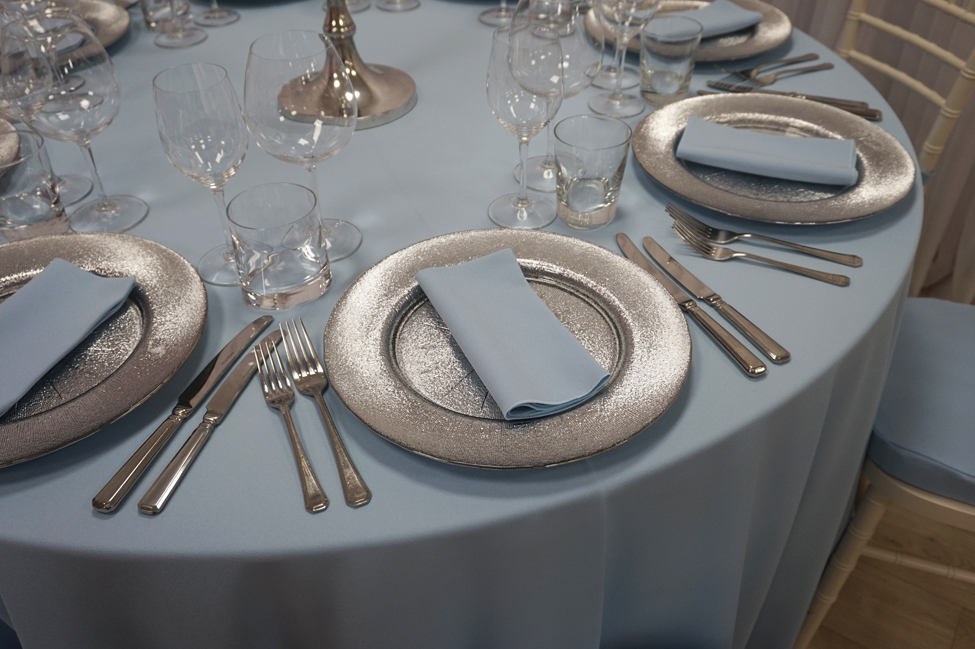 We're very excited about Sage as it's topped the list of our most requested colours for a while now. We really took our time deciding on the exact shade of green we wanted and needed something more delicate than Pistachio Gelato which has been a big seller for a few years now. Pastel greens like sage offer a feminine side to this bold colour group, making it perfect for soft colour palette styling. This colour will work great for any laid-back, boho or down-to-earth style event especially when enhanced with the right florals. Adding pops of colours such as pinks and lilacs will really enhance this colour.
With Spring not too far away, we can't wait to see how our clients use this sage to create their own unique tablescapes.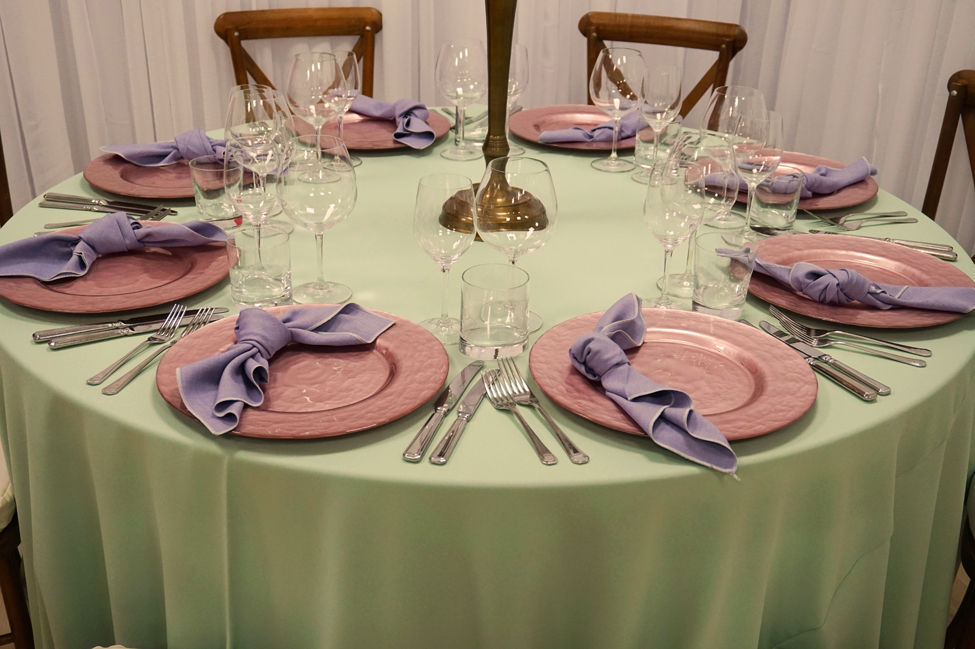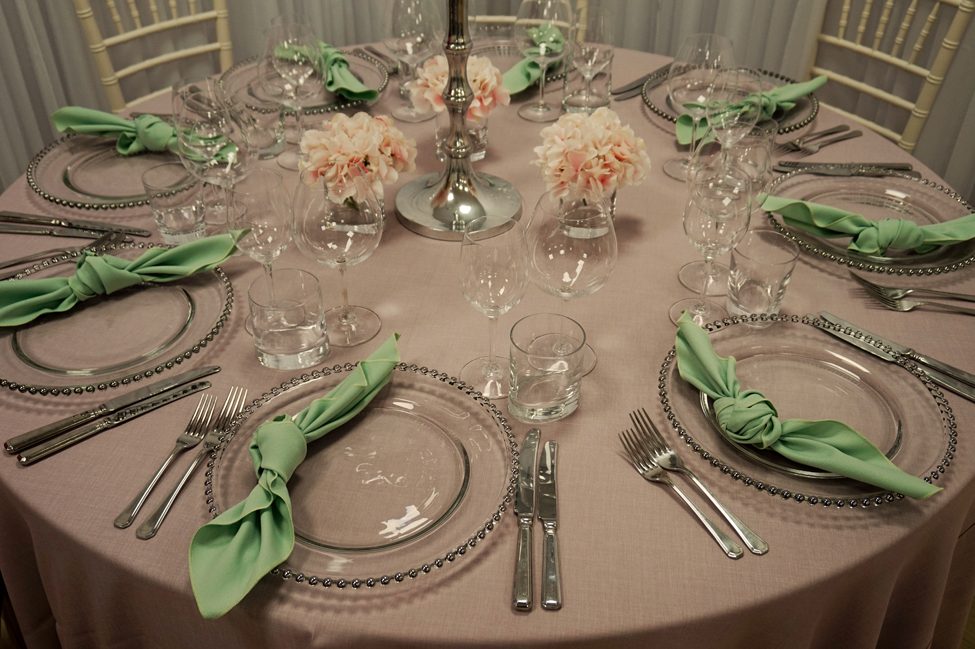 Tapping into Pantone's Colour Of The Year 2020, our new Kingfisher shade. This on-trend shade of the blue colour family has a really rich feel. It's contemporary, trendy and just as the bird it was named after, vibrant. Like Teal, this will be huge in the corporate arena and would work fabulous with black and/or vibrant colours like oranges, yellows, even greens. In fact, mixing and matching Kingfisher with the aforementioned Teal would create an awesome, high contrast look.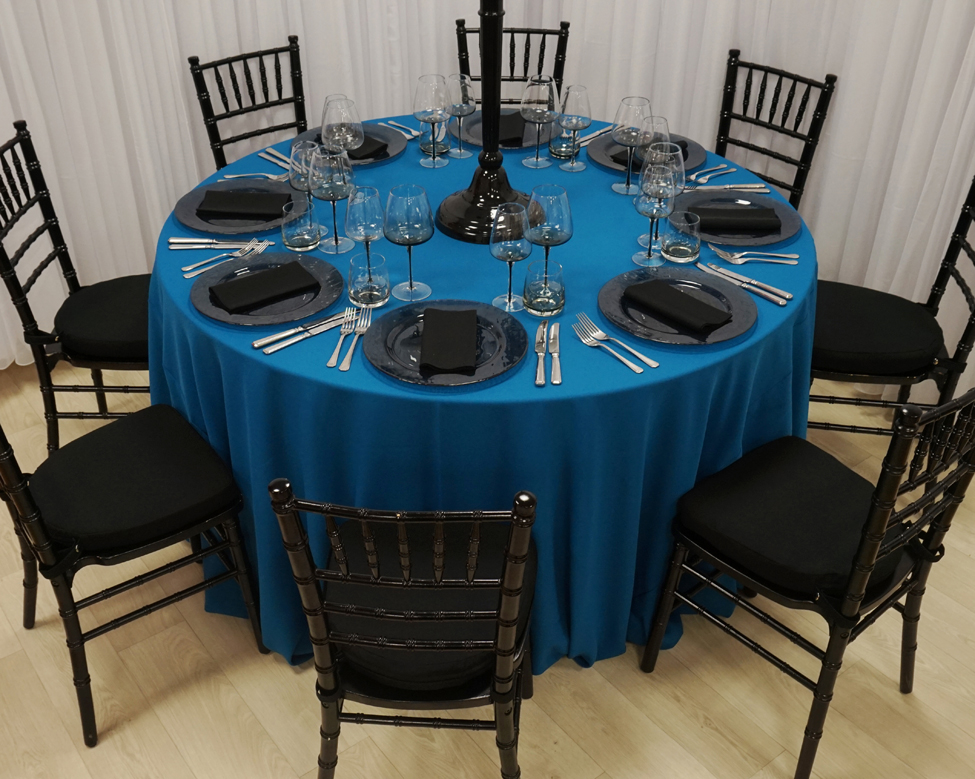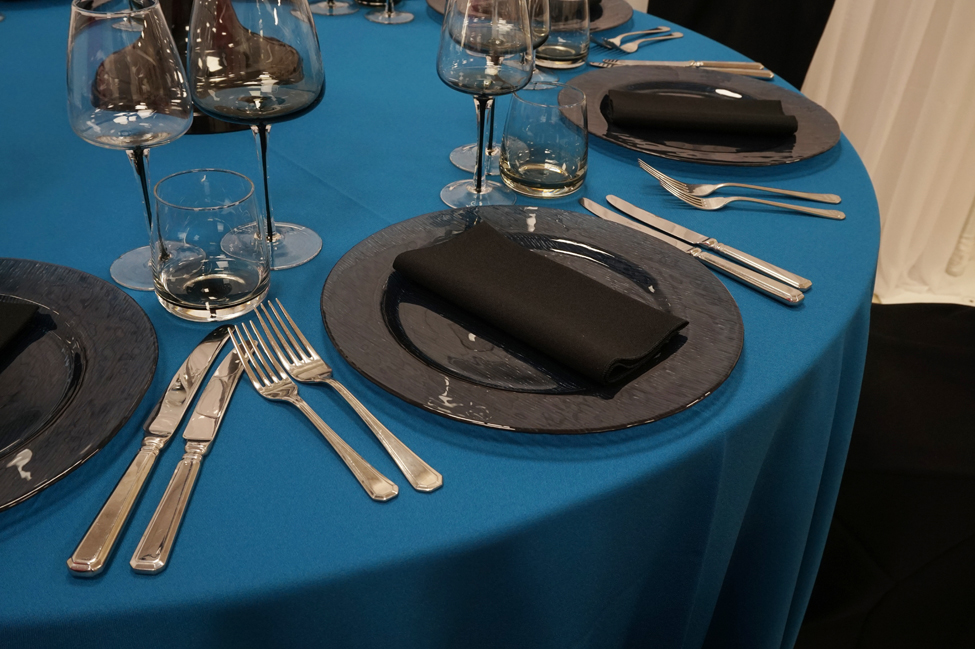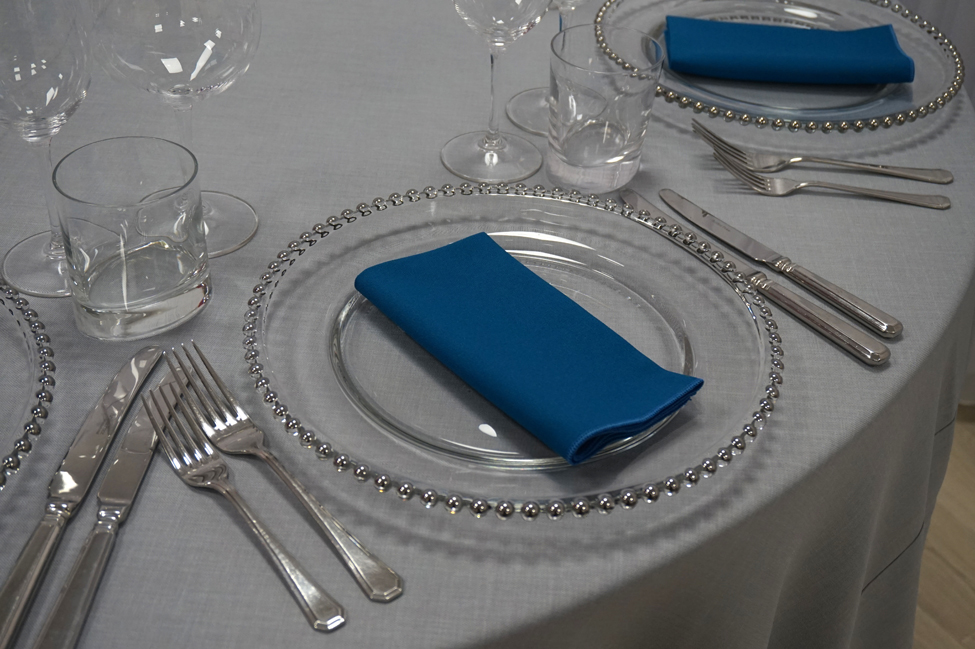 Get Free Fabric Swatches
If you would like to receive a free set of fabric swatches for the new Essential shades or any of our 13 fabric ranges, Call us today on 0141 445 2288, click here to email or press the button below to send a contact form and start a conversation.
Get The New Swatches!
"When designing an event, I prefer bland table styling with dull, shrunken and stained table cloths."

NO EVENT PLANNER EVER
At 88 Events, we're on a mission:
To help the UK's caterers, event agencies, venues, wedding planners and future newlyweds create the most beautiful table styling that their budgets will allow.
If you really care about the way your event looks then you'll find like-minded people at 88 Events. It doesn't matter whether you have £100 to spend on styling or £10,000. We'll help you create something special that still fits within your budget.
Get in touch to discover how we can help you create the most visually stunning event. 
Call us today on 0141 445 2288 or click the button below to chat.
Start A Conversation