New Charger Plates For Summer 2023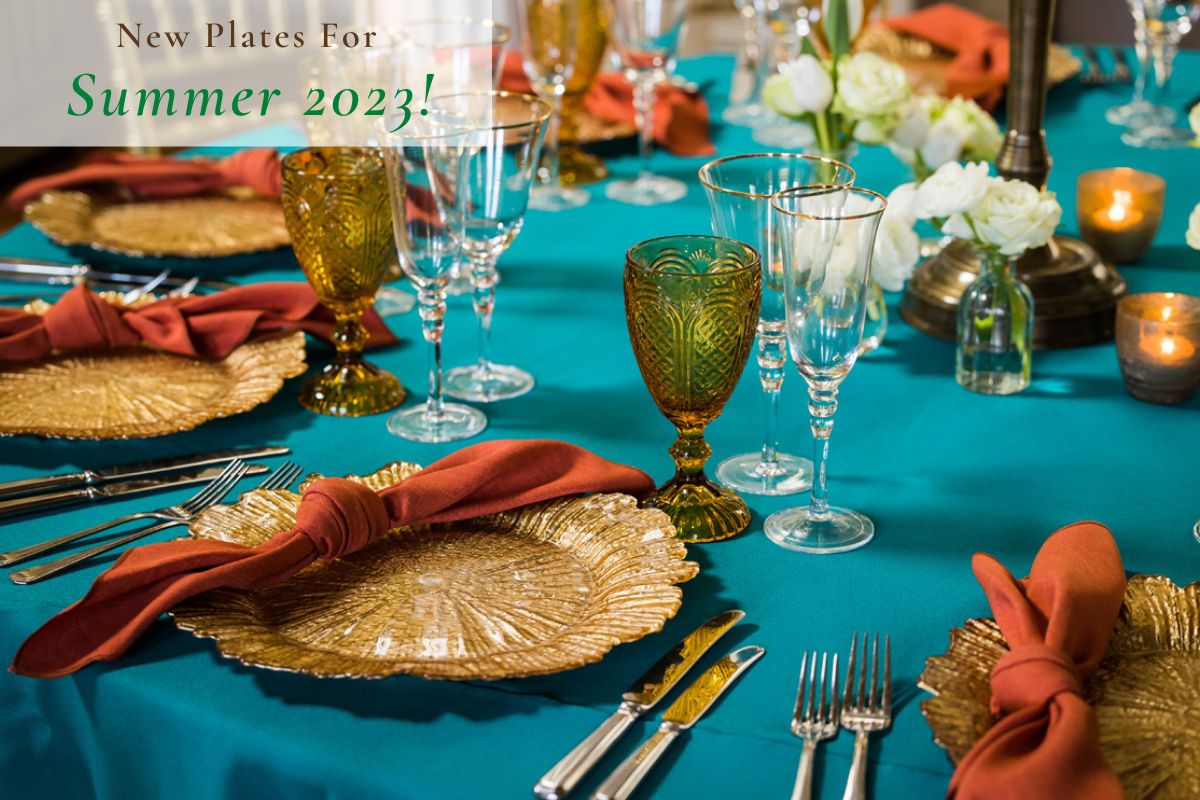 Welcome to Part 2 of our new product update for 2023 which focuses on our new range of charger plates. You can read about our new glasses in Part 1.
We had a great time photoshooting our new products at the stunning Signet Library and the 6 new charger plates we've added all beautifully complement the new glasses and of course, as always with 88 Events, there's no end of choice in terms of linen options that will work with all of our glasses and plates.
Special thanks to the Signet team at Heritage Portfolio for venue access and the following suppliers who helped us on the shoot:
Photography by Ditte of First Light, flowers by Planet Flowers, stationery by Magenta Ink Calligraphy.
Porcelain Plates
We've added a great new collection of porcelain charger plates. Available in 3 colours, white with gold trim, blue & gold trim & pink & gold trim, these plates are guaranteed to add a touch of class to your tablescape. And of course, they'll look amazing with our new gold trim glasses and any of our new coloured goblets and water glasses.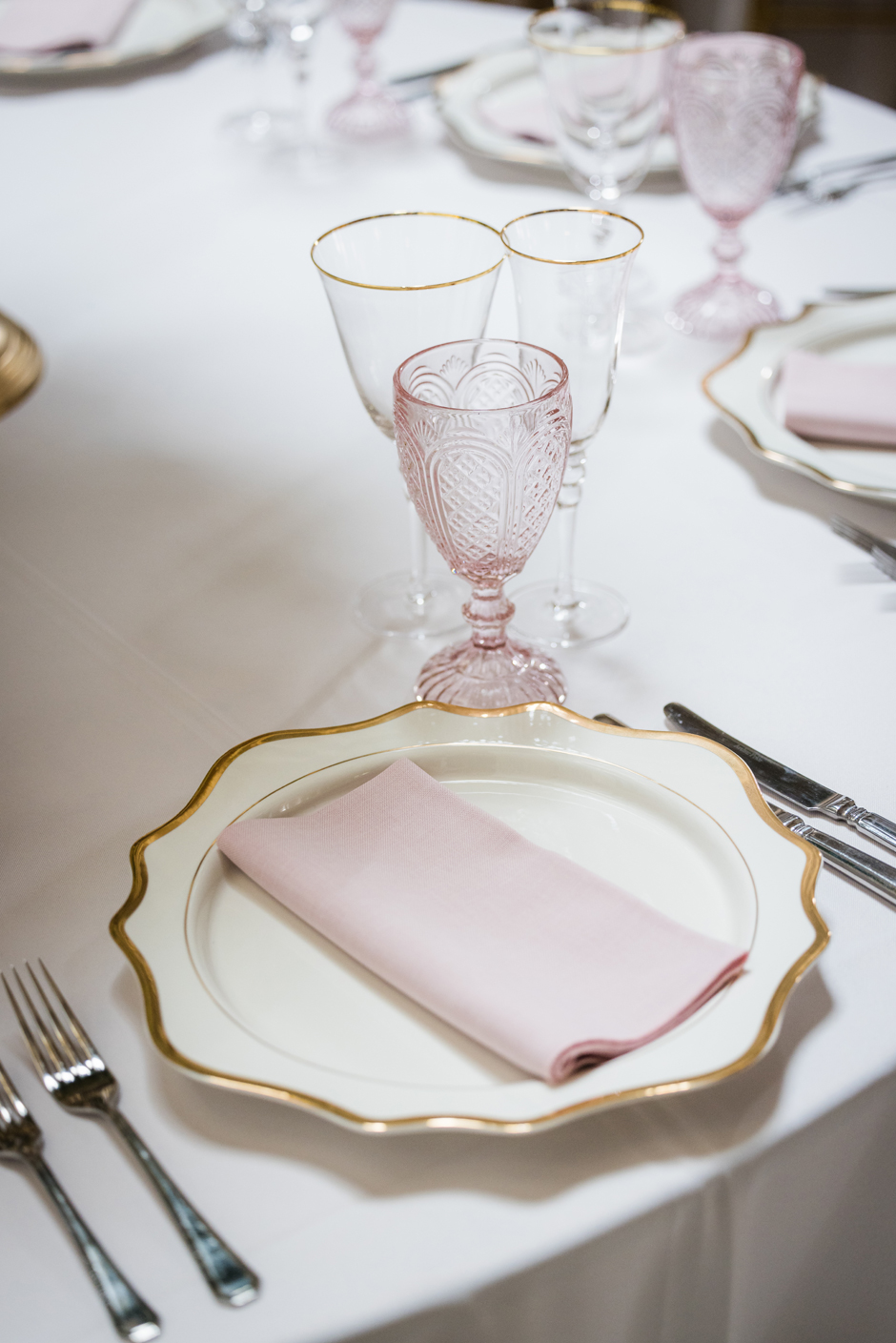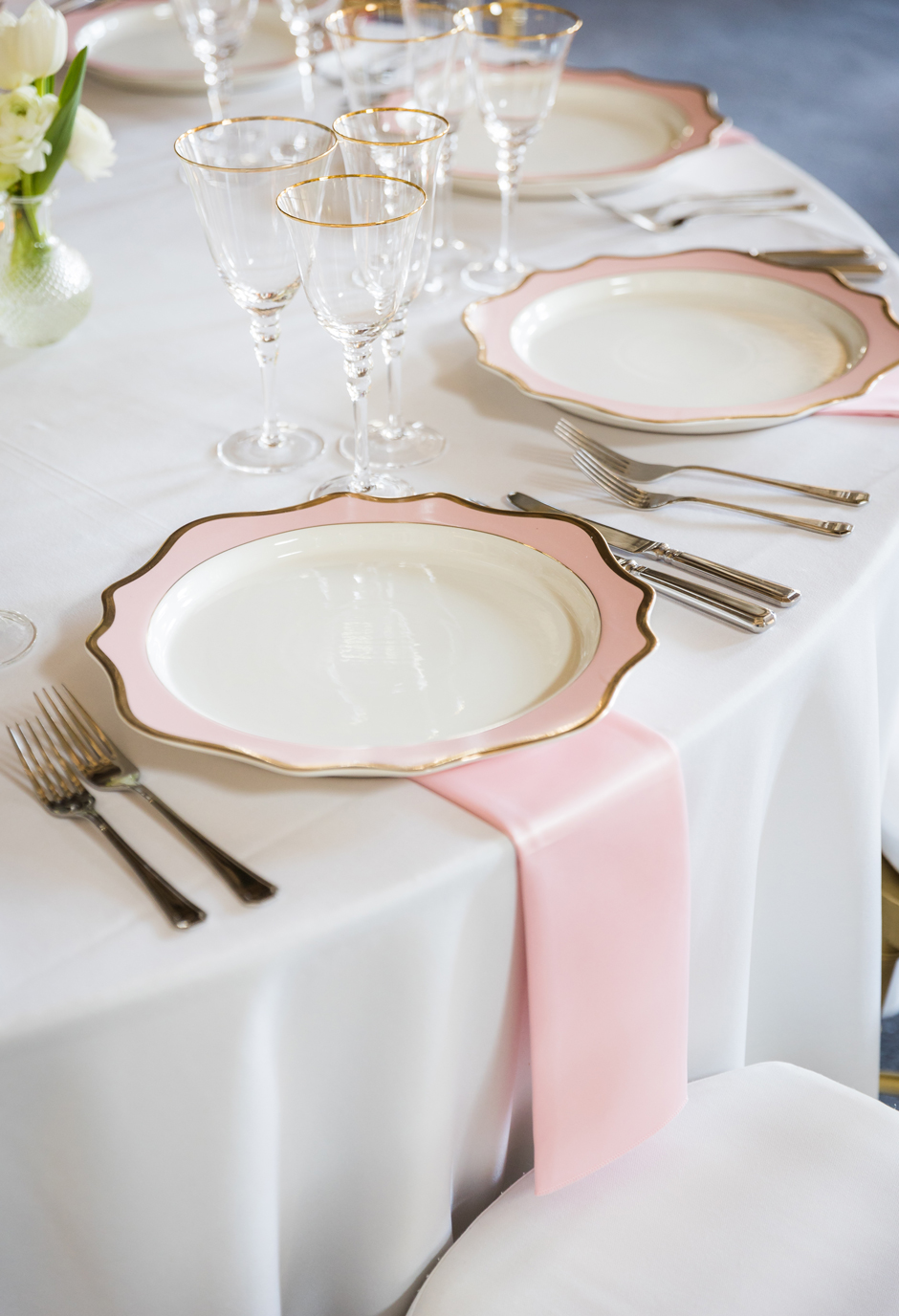 Petal Plates
We're very excited about these two plates which we think will be very popular in the gala dinner space. Available in gold and silver, these plates really pop out when paired with coloured linens and coordinating glasses as you can see from the below images: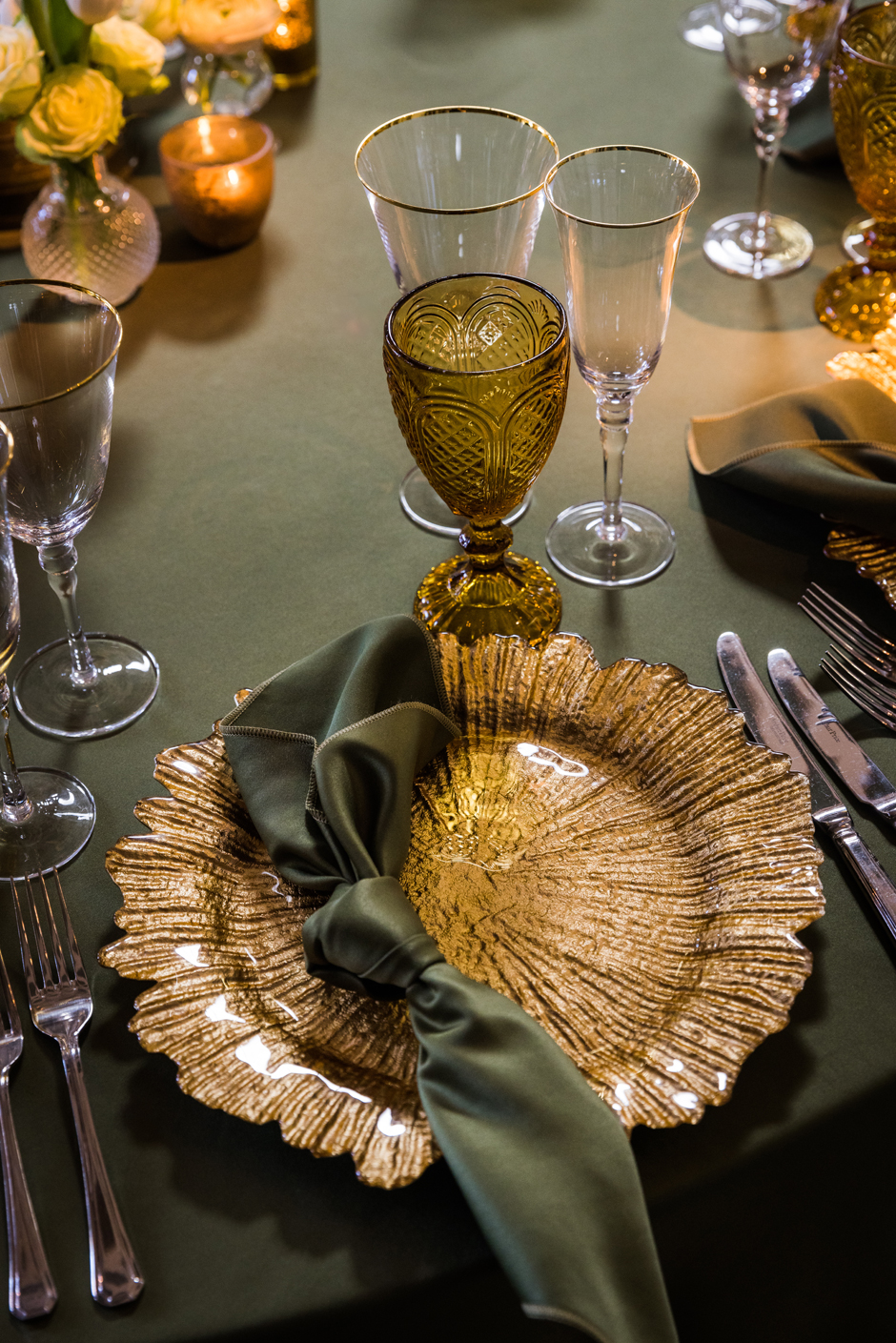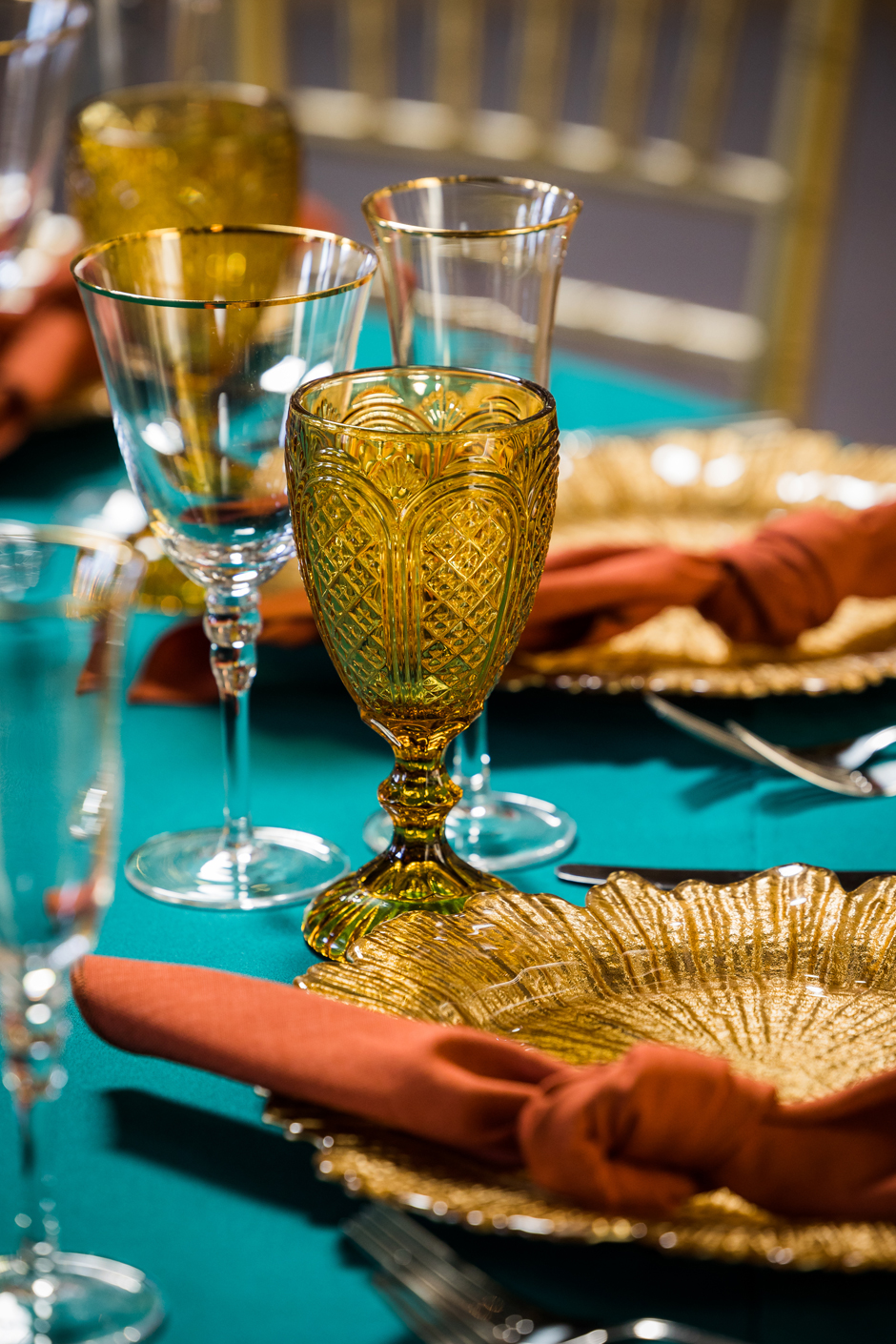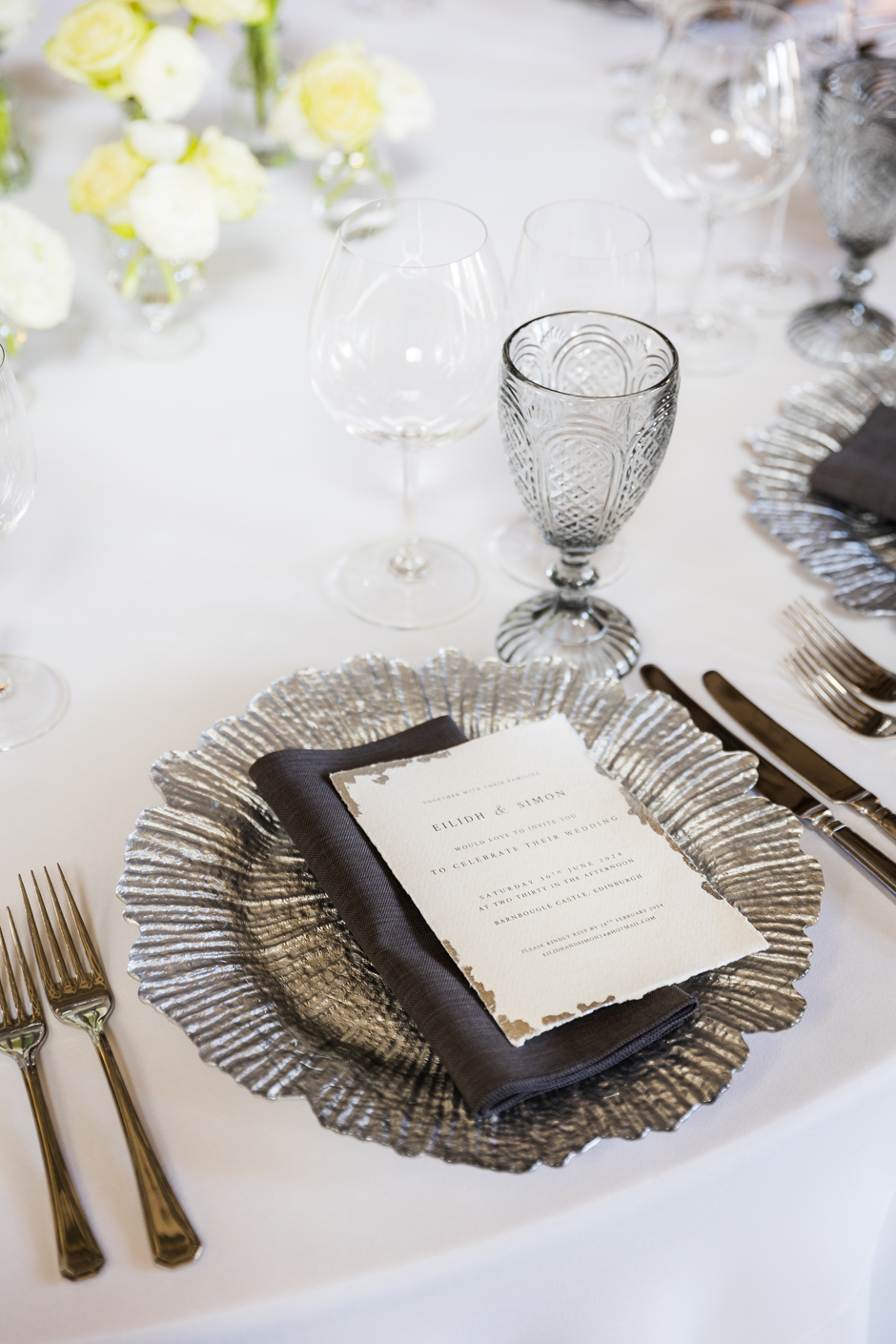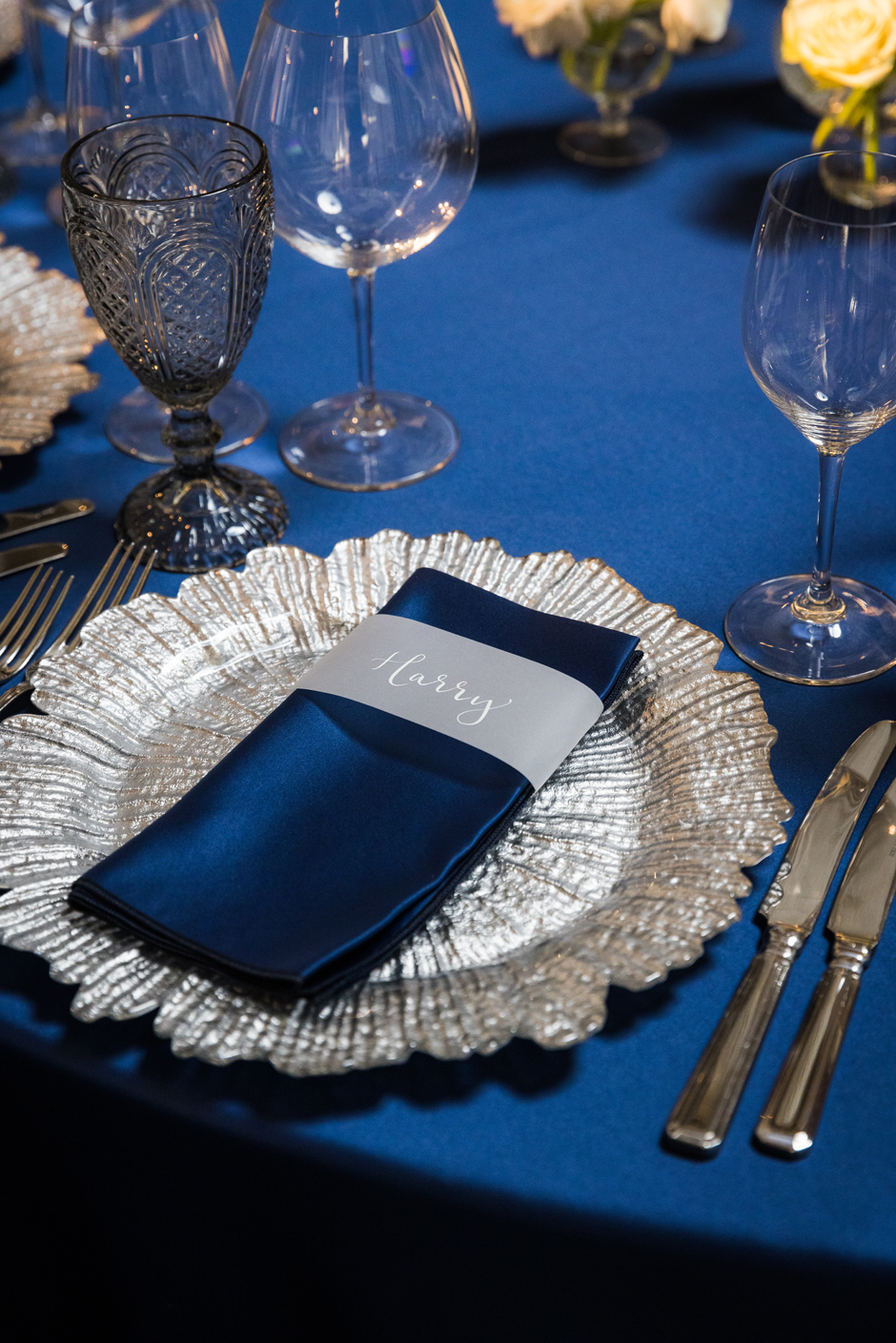 Gold Daisy Plate
The final plate in the new product drop is our Gold Daisy charger plate. This plate has a lovely ornate design that fuses modern & traditional and will work equally well with tonal and coloured linens as you can see from the images below: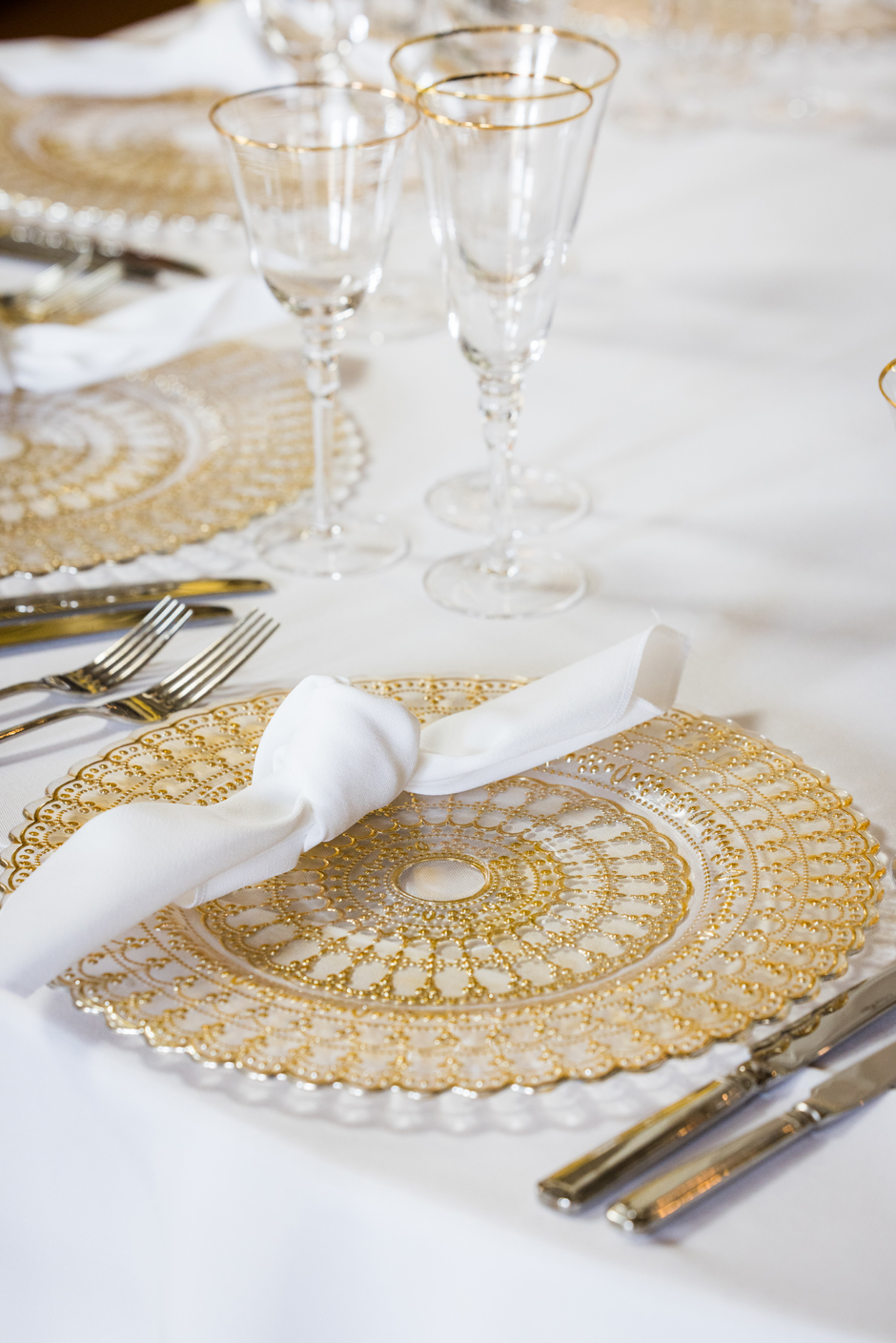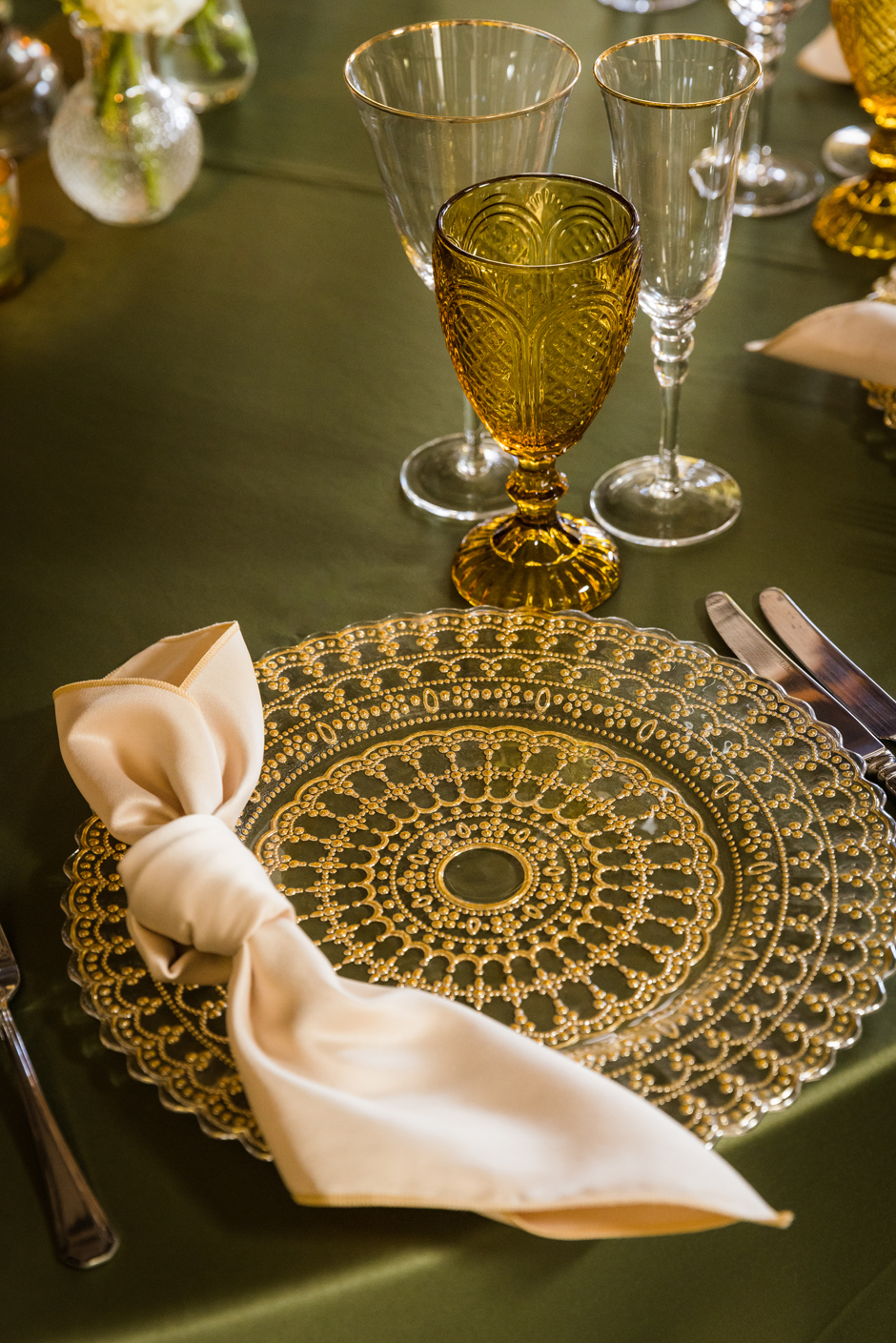 "When designing an event, I prefer bland table styling with dull, shrunken and stained table cloths."

NO EVENT PLANNER EVER
At 88 Events, we're on a mission:
To help the UK's caterers, event agencies, venues, wedding planners and future newlyweds create stunning tablescapes that wow your guests.
If you really care about the way your event looks then you'll find like-minded people at 88 Events. Using our huge collection of the UK's finest table linens, tabletop products and furniture, we'll help you create something special that fits within your budget.
Get in touch to discover how we can help you create the most visually stunning event. 
Call us today on 0141 445 2288 or click the button below to chat.
Start A Conversation